Time is Short for Mayer's Focus on Yahoo 'Talent'
Tom Monahan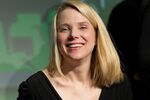 To her credit, Marissa Mayer is putting the development of great talent at the core of her early agenda as chief executive officer at Yahoo! . Even if a talent focus initially sounds "fluffy," there's a powerful body of evidence that—particularly in fast-moving marketplaces with short innovation cycles—aggregation of talent is one of the more enduring sources of comparative advantage.
So Mayer has the facts on her side in placing caliber of talent at the center of strategic renewal. She just doesn't have much time.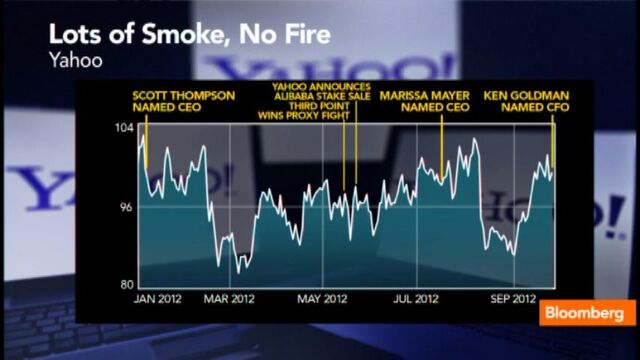 Mayer wants Yahoo to move fast, but—like it or not—three major obstacles confront her and other CEOs looking to pursue talent-first strategies: The process is slow, most talent decisions are made outside the CEO's office, and talent is the most difficult corporate asset to track.
At best, upgrading a company's talent assets takes years for hiring and development strategies to kick in and for messages/priorities to cascade through the culture. Even if Mayer were to clean house by seeking to turn over the employee population, it would take, optimistically, about seven years to accomplish this. Relative to other strategic levers—such as mergers and acquisitions or divestitures—personnel pales in immediacy. However, Mayer seems to have anticipated this and may smartly cheat time a bit through her "acqui-hire" strategy, which entails buying companies primarily for engineering talent, not products.
Perhaps more troubling than the timeline is how little of a company's talent agenda any CEO actually controls. A chief executive can exert much more control over other forms of resource allocation, such as capital deployment or operations budgeting. In Yahoo's case, talent issues will by and large be made outside Mayer's office. In an average year, Yahoo might hire about 1,500 people and promote an additional 2,000. In the most aggressive scenario, were she to micromanage as many hiring decisions as she could, she might directly influence about 250 hires—less than 20 percent of the overall talent flow into the organization.
Finally, talent and measurement are not yet synonymous. The most observable talent metrics are often close to useless: Great retention metrics could tell us that we've become the U.S. Postal Service. The most important are often too subjective (e.g.,  1,000 different managers choosing their own definition of "high potential").
Mayer's goals for Yahoo are both aggressive and admirable. Despite the challenges she faces, Yahoo and its shareholders will benefit from her commitment to managing and measuring talent with the same rigor and precision the company applies to other corporate assets. To maximize her chances of success, she—like any CEO driving a talent agenda—should decide quickly what measures will be most predictive and ensure that they are clearly grounded in outcomes that will advance her overall vision for the company.
Moreover, Mayer should ensure that her management team shares her passion and urgency for building a talent-first culture by holding them as accountable for delivering against these measures as she would for any financial metrics.
Before it's here, it's on the Bloomberg Terminal.
LEARN MORE