Recruiter Q&A: Infosys's Nandita Gurjar
By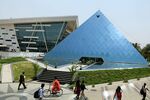 This is part of an ongoing series of Q&As with recruiters from top MBA employers. This week we bring you responses sent to Bloomberg Businessweek's Erin Zlomek from Nandita Gurjar, group head of human resources at Infosys. Based in Bangalore, the company hires 1,500 to 1,800 MBAs annually and recruits from top global business schools, including the Indian Institutes of Management and Indian School of Business. The company has a global internship program that counts alumni from such U.S. schools as Duke's Fuqua School of Business and Columbia Business School. Answers have been edited for space and clarity.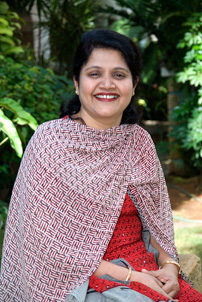 Do you have a full-time hiring program that targets newly minted MBAs?
Yes, most MBAs we hire are in roles aligned to our process and domain consulting career path. We also hire MBAs for specific roles within our client-facing group.
What areas of your business will take on most of your new MBA hires over the next two to three years?
We have made significant investments in our consulting and systems integration area and would like to derive a third of our revenues from this. We expect this service line will continue to absorb a high number of MBAs.
New MBAs in coming years can also be part of growing areas like cloud computing, mobility, green technology, and sustainability.
What percentage of your MBA interns typically receive job offers at the end of their internships?
During the last internship season, more than 50 percent were recommended for a job offer.
We also have an international internship program called InStep, which is aimed at students abroad. The program counts alumni from 120 universities around the world, including MBAs from Duke, the University of Michigan, Columbia, and the University of Cape Town. We have had several instances of these interns joining us as full-time employees.
What should a job candidate know about your company before he or she takes part in an on-campus interview?
He or she should have a basic appreciation of the job profile and a fundamental understanding of the company's core areas of business, our business model, and our levers, geographical presence, and financials. Awareness of the company's competitive position in certain service lines is always desirable.
Join the discussion on the Bloomberg Businessweek Business School Forum, visit us on Facebook, and follow @BWbschools on Twitter.
Before it's here, it's on the Bloomberg Terminal.
LEARN MORE