At Least Someone's Happy About Apple Maps
by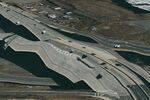 Friday was a good day for Noam Bardin, chief executive officer of Waze. It's not every day, after all, that a relatively unknown startup like his gets endorsed as an alternative to an Apple product—by Apple's CEO.
In his apology to iPhone users for the company's disastrous maps release, Apple CEO Tim Cook suggested people try map offerings from Bing, MapQuest, and Waze "while we're improving Maps."
That led to a lot of unexpected attention for the four-year old, 80-employee company, which is based in Palo Alto. Bardin was in San Jose, Calif., waiting to go on the air for a previously scheduled interview with CNBC, when he heard about the name-check. "You begin seeing all these e-mails showing up; people are congratulating us," says Bardin, who became CEO of Waze in 2009. He says he had no advance notice. "Apple is this black hole that nobody has an idea of what goes on in," he says.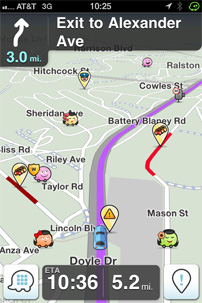 On a normal day, about 70,000 people download Waze's free navigation app, a number that will reach well more than 100,000 on Friday, Bardin says. Since the Apple Maps release on Sept. 19, he says, downloads have been about 25 percent higher than usual. Apple also created a special section in its app store for mapping alternatives.
Waze's navigation app draws on data from users to show traffic jams and steer drivers to the best routes. People can also draw the map from scratch in areas of the world where Waze doesn't have data, making it popular in countries such as Malaysia and Brazil, Bardin says.
While Waze has been identified as a partner in Apple Maps, Bardin wouldn't say to what extent Apple used his company's data.
Bardin, unsurprisingly, had nothing but good things to say about how Cook handled the situation—since Waze was among the few to benefit. "To come out and apologize, recommend third-party apps, then do a featured section in the app store," he says, "Tim really deserves kudos on this."
Before it's here, it's on the Bloomberg Terminal.
LEARN MORE