A Year After Durbin, Swipe Fee Battles Still Rage
By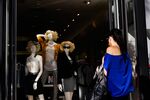 Monday, Oct. 1, marks the one-year anniversary of the Durbin Amendment, which capped the swipe fees that banks and card networks  such as Visa and MasterCard could charge merchants to process debit-card transactions. The amendment set off a fierce lobbying battle between retailers and banks; efforts to repeal the law failed last year.
If you thought the fight was over, think again. A year later, the battle over how much banks can charge to process transactions is still raging.
The Durbin Amendment, named after the Democratic senator from Illinois, would at first glance seem a clear victory for merchants. After all, the Federal Reserve capped the average fee at 21¢ per swipe, less than half what banks had been charging. While retailers are happy with the victory, they have insisted they are due more. "We're halfway there," says Mallory Duncan, general council for the National Retail Federation. Last year NRF and other merchants sued the Federal Reserve in U.S. district court, saying that the Federal Reserve itself had found that banks spend only 4¢ processing each transaction and had initially proposed a 12¢ cap. The case is still working its way though court.
Trish Wexler, a spokeswoman for the Electronic Payments Coalition, which represents banks and payment networks, says the Durbin caps are already too low and should not go lower. "From our perspective, the retailers got this legislation by promising consumers will save all this money," she says. "To date, they are still not passing along savings." Wexler says any idea that retailers are using the savings to offset potential price increases, as Moody's has suggested, "sounds like a convenient excuse."
This legal battle is just for processing debit-card transactions. Things have also heated up on another legal front that covers all transactions, including credit cards, which cost retailers far more. In July, Visa, MasterCard, and a number of major banks agreed to pay more than $6 billion in a proposed settlement over price-fixing claims brought by merchants in a case that started back in 2005.
Since July, many large merchant groups have disavowed the proposed settlement, one by one. First convenience store owners, then large retailers, and finally, on Sept. 24, the National Restaurant Association joined the groups vowing to object to the settlement in court. The merchants say the settlement doesn't change the market structure and still allows card networks to set prices. They also object to portions of the settlement that limit future legal challenges to the networks, even by merchants who don't yet exist. "Our members are incredulous," Duncan says. "It would be better if we went to trial and lost," he says, because merchants would then be able to challenge the networks on different grounds.
Wexler says the merchants are merely rehashing old concerns. "They are acting like this is new information," she says. "If they had strength with the arguments, then clearly this would have been part of the agreement. What does that tell you?"
Both sides expect a January court ruling to determine whether the credit-card settlement will gain preliminary approval. Either way, the issue is not likely to be resolved at that time. There may be additional legal objections—not to mention the prospect that interested parties will turn again to Congress for help, as with the Durbin Amendment. Rinse. Repeat.
Before it's here, it's on the Bloomberg Terminal.
LEARN MORE