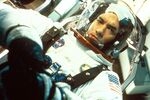 Here in Manhattan, where I live, basic search by building names is profoundly degraded in Apple's maps search. "Bloomberg" doesn't find the Bloomberg Tower; on Google Maps it's the first result. Searching for its address "731 Lexington Avenue" yields that address on Lexington Avenue in Brooklyn. It's fine to think that perhaps I wanted the address in Bed-Stuy, but even appending "NY, NY" or "Manhattan, NY" still yields the Brooklyn address. Google maps has none of these comprehension issues.
—Anil Dash: Who Benefits From iOS 6′s Crappy Maps? at dashes.com, a blog about making culture, Sept. 19, 2012
Crappy Maps are on the to-do list in Cupertino, Calif.
I have been criticized often and lately over my enthusiasm for Apple's new toy.
My hype is not hype. Rather, it is awe that engineering and aesthetics can meet to defeat the Philistines.
There is a scene in Apollo 13 in which mere mortals with Kueffel and Esser Model 4083-3 1947 slide rules save the day for Lovell, Swigert, and Haise.
The iPhone 5 is not the same.
Its spirit of internal engineering and external aesthetic is of another time and place and … endures.
Michael Collins once tried to explain to me the color of light orbiting the moon. I am most certain that Steve Jobs could explain the color of light as millions use, use this miracle of human communication. It's just a phone. Discuss.
Before it's here, it's on the Bloomberg Terminal.
LEARN MORE