Preteen Oversees Doll Mini-Empire
David Wescott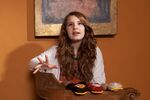 Ally Mollo, an 11-year-old from California, looks back on the entrepreneurial impulse that prompted her business with a degree of nostalgia more commonly seen in someone much older. "You see," she writes on her blog, "my mom had always told me that my grandpa Al, my mom's dad, was my guardian angel. So when I was 8 years old I drew a bunch of guardian angels." That's an understandable emotional response to missing one's grandfather. (Al died before Ally was born.) What followed for Ally was anything but common.
Custard 'n Jelly, the company Ally runs with her mother, Julie, and father, Sam, has been years in the making, and its CEO ("Creative" Executive Officer) is not yet a teenager. The name Custard 'n Jelly, which seems odd for a toy company, stems from Ally's interest in her Italian roots. "We discovered that 'guardian angel' in Italian is 'custodi angeli.' Custard 'n Jelly was born!"
The company manufactures seven different dolls whose names all end in either "y" or "i." (Cami, Roxy, Lexi, Laney, and so forth.) Julie Mollo remembers watching her daughter make dolls for fun and thinking, "These dolls are so cute. Ally should make some more." Soon enough, Ally had developed what would become prototypes. The dolls, in turn, make up the "Guardian Angel Rainbow Division"—a kind of "secret task force" of angels.
It's a business devoted both to helping make kids feel secure and actually helping some kids with their circumstances. A percentage of the proceeds from every purchase (both in stores and online) goes to help one of three charities for children. The beneficiaries are the Elizabeth Glaser Pediatric Aids Foundation, Child Find of America, and Children Incorporated (an education nonprofit).
Julie, who had worked as a makeup artist and real estate agent before becoming president of Custard 'n Jelly, is aware that she spends a lot of time praising her daughter. "We didn't want to be those parents—the ones who thought only their kid was cool," says Julie. And while impressed by her daughter's creative and philanthropic characteristics, she was also surprised at Ally's instinct to create ethnically diverse dolls: "We didn't tell her to do that. She did it on her own."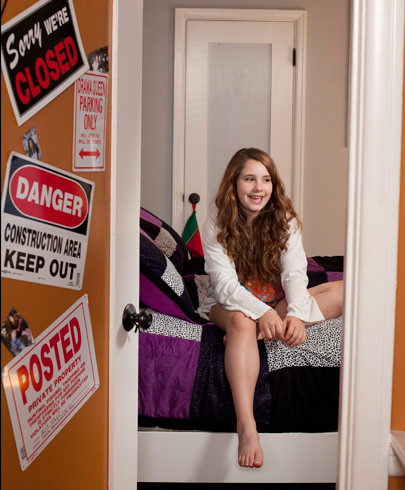 The Mollo family hopes to establish a multi-merchandise line, but they've started with the guardian angel dolls and are waiting to see a return on their investment (and the investment from Ally's grandparents). The dolls are manufactured in China and sold online and by 19 separate retailers across the country.
Ally's favorite doll is Laney, a red-headed Scot who wears a beret and whose special training is "making wishes." Ally has high hopes: "I want the company to be a lifestyle brand for girls." Her mom expresses more modest wishes, saying that because all profits are so far being reinvested into the business, she hopes they can recoup their investment. Ally, who has ingested a fair amount of business lessons for an 11-year-old, says she's always learning from her experiences.
"Lots of kids want to be an astronaut, but I never thought, as a kid, that I could do something like that," she says. Bolstered by her experiences with Custard 'n Jelly, Ally entertains ambitions of being a fashion designer or dancer. She's had to put some of her corporate obligations on hold. "Industry toy shows don't allow kids," says Ally's mom.
Before it's here, it's on the Bloomberg Terminal.
LEARN MORE