Lucky Obama: The News Is Bad, But the Mood Is Good
Economic weakness isn't hurting sentiment
By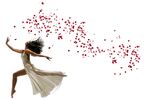 President Obama's reelection campaign is catching a break: The economic news has been bad, but the public hasn't seemed to notice. On Thursday, for example, came news of unexpected weakness in leading economic indicators and jobless claims. Never mind, though—the weekly Bloomberg Consumer Comfort Index hit a seven-week high.
For whatever reason, the economy's obvious weakness isn't souring the public mood. That helps explain why a new Pew Research Center poll found Obama in a better position to win than any contender since Bill Clinton in 1996.
The bull market in stocks may be partly responsible for the public's buoyant mood, according to Joseph Brusuelas, a senior economist at Bloomberg LP in New York (which owns Bloomberg Businesssweek). The Standard & Poor's 500-stock index is up 11 percent since the end of May.
Then there's politics. Democrats are likely to look at the economy with rose-colored glasses because they want their candidate to win in November. As Bloomberg reports, confidence improved more among Democrats than Republicans last week. The gap between the parties tied a record for the widest ever. "Partisanship continues to color economic sentiment as the presidential election nears," says Gary Langer, president of New York-based Langer Research Associates, which compiles the index for Bloomberg.
If the economy takes a serious turn for the worse between now and the election, the stock market will probably lose altitude, and Democrats who want to believe that things are getting better will be shaken in their convictions. For now, though, Obama is benefiting from a public mood about the economy that's surprisingly good.
Before it's here, it's on the Bloomberg Terminal.
LEARN MORE