Can Timber Rebuild Harvard's Endowment?
Jane Mendillo bets on natural resources as she seeks to put the university back on top
Michael McDonald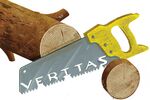 Jane Mendillo boarded a turboprop plane in Brasília in April and flew deep into the Brazilian countryside. The flight took her over dirt roads running through endless hills and valleys and unimaginably beautiful wilderness. But Mendillo, head of Harvard University's $32 billion endowment, wasn't there to sightsee. She was visiting tree plantations and inspecting Harvard's holdings. The pine and eucalyptus trees planted in neat rows that stretch for miles will be used to make charcoal, feed pulp mills and, Mendillo hopes, produce an increasing supply of saw logs for furniture and other consumer goods for a burgeoning Brazilian middle class.