Hot Jobs: Google, KPMG, P&G Top 2012 Ranking
Francesca Di Meglio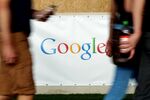 The world's college business students have spoken: The single, most coveted job in the world isn't with some big-name consulting firm or high-flying investment bank. For the fourth consecutive year, it's with Google, whose incomparable perks and startup-like culture have catapulted the search giant to a seemingly permanent place atop Universum's annual list of the most highly desired employers.
Although Google's popularity continues to soar, not every company fared so well. Rising ratings for Procter & Gambleand Microsoft pushed two of the Big Four accounting firms, PricewaterhouseCoopers and Ernst & Young, out of the top five and knocked Apple out of the top 10. All three management consulting firms on the list—McKinsey, Bain, and Boston Consulting Group—advanced in the ranking. But in a year of scandal and job cuts, only two of nine financial services companies advanced. For the complete list of the top 50 employers, check out our slide show.
The list is based on the preferences of more than 144,000 business students from the world's 12 largest economies. Overall, Universum's global ranking is separated into two lists—one based on the responses of those pursuing business, the other of those pursuing engineering. Business job hunters accounted for 76,480 of the survey takers.
What separates the winners from the losers on the Universum business student list is innovative products and services, a relaxed and creative work environment, global opportunities, benefits and perks, and the ability to advance one's career and personal brand by working for a company, says Joao Araujo, a spokesperson for Universum, a research firm in Stockholm.
"They're interested in the 'me brand,' and they are more concerned about their employ-ability," he adds. "They want a company with a good reputation. They want to say they work for a 'cool' company."
Each of the companies at the top of the list has different characteristics that make it cool. For instance, No. 2 KPMG boasts a culture that encourages development through training and mentorship, says Blane Ruschak, executive director of campus recruiting and university relations for the firm, which is hiring about 4,000 for internships and full-time jobs in the U.S. this year. "It's everyone's job to help everyone else get promoted," he adds.
Whole industries can benefit from the perception that that they can serve to advance careers, which is what seems to have happened with management consulting. McKinsey moved up three spots, to No. 14, in 2012 and Boston Consulting Group leaped five spots, to No. 17. "Consulting as a career is really interesting for people leaving college to develop a set of skills that are transferable to different industries—and frankly, all walks of life," says Meldon Wolfgang, a senior partner in BCG's Boston office, who leads recruiting in the Americas. Using these experiences to find a passion is a benefit of launching a career in consulting, he adds.
Nowadays, the hunt for talent revolves around understanding the unique needs of millennials, who were born from roughly 1982 to 2001. At P&G, the company tries to give new college graduates a chance to try on different hats, says Scott Isenhart, senior human resources manager responsible for North American employment, who himself went from engineering to brand management to human resources during his time at the company. To increase brand awareness among young people, P&G has undertaken targeted marketing efforts such as the "Thanks, Mom" ad campaign, which aired during the 2012 Summer Olympics.  Still, less than 1 percent of the million or so job hunters who apply to work at P&G every year get hired, says Isenhart.
Microsoft, the other company on the rise with job hunters, hires several thousand undergraduates from around the world each year. Mostly discovered through the internship pipeline and on-campus recruiting, these young people are drawn to the company's willingness to give them real responsibility from the start, says Chuck Edward, general manager of university recruiting at the tech giant. "We turn to them to re-imagine the company," he says. "They keep us fresh and relevant." This speaks to the generation's interest, adds Edward, in making their mark from day one.
Join the discussion on the Bloomberg Businessweek Business School Forum, visit us on Facebook, and follow @BWbschools on Twitter.
Before it's here, it's on the Bloomberg Terminal.
LEARN MORE