MBA Journal: Why MBA?
Gregory Paige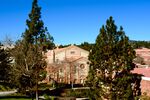 "Why MBA?" It's a simple two-­word question that bears great significance in the life and times of any MBA applicant. In addition to having to explain it in your application essays, family and friends will want to know what on earth would compel you to leave your cushy job and likely incur massive debt in this erratic economic environment. In fact, it was during the MBA application process itself that I truly discovered "why MBA?"
This fall I will be attending UCLA Anderson School of Management in sunny Los Angeles. My road to business school has been long and winding. I first applied in the fall of 2009, infatuated with the idea of pursuing an MBA but lacking the conviction to put forth my best self in my applications. My results were indicative of my effort, and all five programs to which I applied denied me admission. With a renewed focus on developing my advertising account-management career, I spent the next two years earning more responsibility and gaining valuable management experience.
During this time, my desire to return to school grew in intensity and authenticity.
While chatting online with my best friend in the fall of 2010, he suggested I apply to the Management Leadership for Tomorrow (MLT) program. MLT's MBA Prep initiative provides coaching, skills development, and access to admissions officers and corporate partners, all of which prepare underrepresented minority applicants for the grueling process of applying to the nation's top 25 business schools. Now I was applying to a selective MBA prep program to prepare me to apply to even more selective MBA programs.
Ultimately, I earned the privilege of joining MLT, which itself was a life-­changing experience. But it wasn't easy. At times I questioned my commitment. For 16 consecutive months, I completed lengthy assignments, met with my cohort for group tasks, and took calls with my coach, all in addition to my full‐time agency gig. Yet the introspection and self-­awareness the program encouraged proved invaluable. Suddenly, I was able to articulate my goals and passions in a manner that demonstrated my readiness to contribute to a top MBA program.
"Why MBA?" I indicated in my applications that the MBA would facilitate my transition from advertising to marketing. I would leverage my branding experience and passion for technology while strengthening hard quantitative skills to succeed in a role with P&L (profit and loss) responsibility. But my core objective is to learn how to run a business. UCLA Anderson, MLT, and another phenomenal organization called the Consortium have already provided me opportunities to engage with world-­class companies that can help me achieve my goals. However, business school is far more about the journey than the destination. I haven't yet stepped foot in the classroom but my journey has already begun, and I'm ecstatic to share some of the experience with the Bloomberg Businessweek community and potential MBA applicants.
Between journal entries, you can keep track of Gregory's business school adventures at the Business Schools Facebook page. Follow the Bloomberg Businessweek B-Schools team on Twitter.
Before it's here, it's on the Bloomberg Terminal.
LEARN MORE