business
B-School Research Briefs
Francesca Di Meglio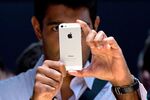 Here is a roundup of interesting research that business school professors have been conducting recently:
Digital Creativity: Nearly half of professors responding to a recent survey report that digital communication has increased their productivity and more than half say it has increased their creativity, according to a study by the Babson Survey Research Group and Inside Higher Ed. While there are benefits to digital communication, the faculty also reported that it increased the number of hours they spend working and the amount of stress they experience. The article, "Digital Faculty: Professors, Teaching and Technology, 2012," which was published by Inside Higher Ed, is based on two national surveys, one of more than 4,500 teaching faculty and a second of academic technology administrators, according to an Aug. 24 announcement.
When All Else Fails, Guess: When there's uncertainty and a dearth of data to analyze, analysts turn to market sentiment to make predictions about firms, according to the paper "Investor Sentiment and Analysts' Earnings Forecast Errors," which was recently published in Management Science. Paul Hribar, a professor at the University of Iowa's Tippie College of Business, and John McInnis, a professor at the University of Texas-Austin McCombs School of Business, looked at analysts' earnings-per-share forecasts and long-term earnings growth forecasts for every month from August 1983 to December 2006. From a final sample of more than 646,000 monthly observations, they considered how accurate those forecasts were one year after they were published. They found that when sentiment was high, forecasts were high and when it was low, forecasts followed suit.
Sharks and Guppies: Biotech startups and pharmaceutical companies that unite to bring new drugs to market might fail because they do not trust each other, according to the paper "Are All 'Sharks' Dangerous? New Biotechnology Ventures and Partner Selection in R&D Alliances." Recently published in the Strategic Management Journal and written by USC Marshall School of Business professor Nandini Rajagopalan and IE Business School professor Luis Diestre, the report examines the value of such partnerships—commonly referred to as "swimming with the sharks." The paper concludes that startups are more likely to partner with companies that can create value without simply stealing their ideas. The paper explores why startups fear pharmaceutical firms and what can be done about it.
Join the discussion on the Bloomberg Businessweek Business School Forum, visit us on Facebook, and follow @BWbschools on Twitter.
Before it's here, it's on the Bloomberg Terminal.
LEARN MORE