Getting the Most Out of Your MBA Program
Roxanne Hori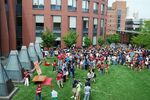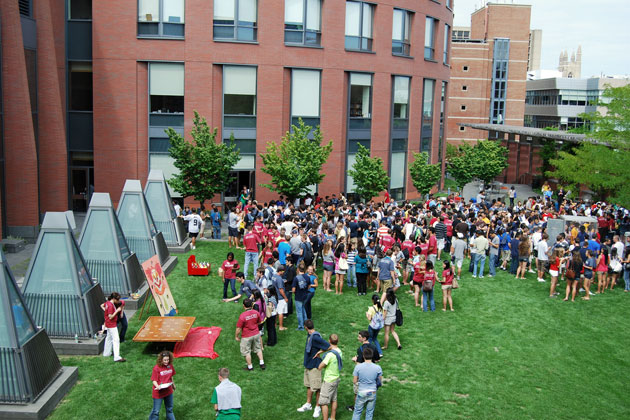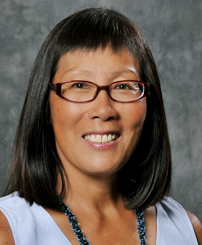 As I walked through Kellogg's halls last week, I heard various sounds coming from the classrooms I passed. Yes, school had started and our newest MBA students were knee-deep in orientation week, practicing for one of our annual traditions: the section cheering competition.
On Tuesday, more than 500 fresh faces descended on campus, excited to begin business school. These individuals have left good jobs behind to take a "time out" from their careers, develop new skills, expand their networks, and learn from some of the best faculty in the world. Many are thinking about what they really want to do at the end of the business school experience. And they're excited to find out what it's like to live in a place like Chicago. (Are the winters really that bad?)
The start of the school year is always an exciting time. You can feel the energy return to the buildings on campus, there are more people wherever you go, and for this week, lots of people are wearing the same colored t-shirts. We had the good fortune to have Mattel Chairman Bob Eckert, a Kellogg alumnus, as the keynote speaker for orientation.
He did a fabulous job engaging our newest Kellogg students. Eckert was humorous, thoughtful and encouraging to all. He touched on a number of topics, but perhaps the biggest takeaway for me were his comments on the power of the network one develops while in an MBA program. He referred to his own experiences and how some of his best friends today were classmates who, like him, had very successful careers that took them to the chief executive level of other large organizations. I doubt any of them could have foreseen becoming CEO of a Fortune 500 company.
As you start your MBA journey, I encourage you to get to know as many of your classmates as possible. A few will wind up being your closest friends, hopefully for life. The network you will develop as a student, together with the alumni network of your institution, is one of the reasons many people selected the program they are attending.
Through your program, you have opted into an exclusive club of people who had or are experiencing the same thing as you. This may not seem like a big deal now, but once you begin your job search you'll find that it is critical and powerful. In high school and maybe even college, we tend to judge each other based in first impressions; for MBAs that would be a serious mistake. The really quiet person sitting in the back of the classroom may be the one who can help you most with the statistics homework you don't understand. In turn, you may find out that you have a great deal in common, even though your families are from different countries.
The MBA student experience is both rich and rewarding. The depth and richness of that reward is only as good as what you decide to invest. There are so many opportunities for you to get involved at your school. There are a multitude of clubs, conferences, case competitions, and the list goes on. You will quickly find there aren't enough hours in the day to attend class, study, participate in all of the interesting activities, and conduct a well-thought-out job search. Be selective as to where you choose to invest your time.
Congratulations on getting into business school. The next year or two will fly past. Enjoy the time to grow, develop, and meet as many amazing people as possible.
Join the discussion on the Bloomberg Businessweek Business School Forum, visit us on Facebook, and follow @BWbschools on Twitter.
Before it's here, it's on the Bloomberg Terminal.
LEARN MORE