Vladimir Putin Gets Some Love at Vladivostok
By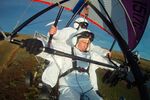 "So do you think he's sexy?" a Chinese delegate asked as we walked out of a packed auditorium in the remote Russian city of Vladivostok on Sept. 7.
Vladimir Putin? The Russian president who, a day before, had donned a white jumpsuit and personally piloted a motorized hang glider to guide endangered cranes from Siberia toward their winter spot in Iran? The leader who just joked about orgies in reference to Pussy Riot, an all-girl punk band sentenced to two years in a penal colony for interrupting a church service to sing a protest song about him?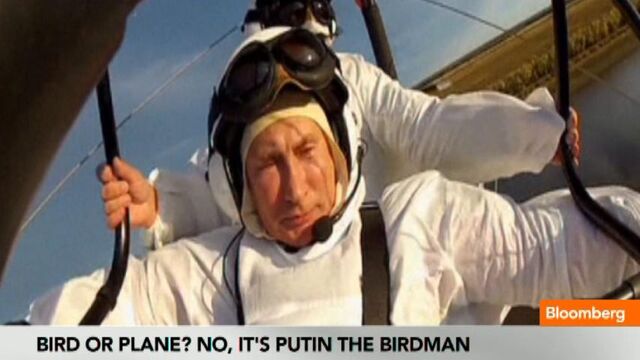 "Sexy" was not something I'd pondered while listening to Putin discuss grain exports and the perils of protectionism at the annual Asia-Pacific Economic Cooperation (APEC) summit.
What has struck me is the tone of amusement and fondness that many still have here when talking about a leader who's shown a distinct determination to stay in the top job. Russians may have a less favorable view of Putin than they once did—his approval ratings dropped four points to 63 percent in August, according to Russian independent pollster Levada Center—but they still show their leader more love than Americans give Barack Obama, who tends to get a thumbs down in recent Gallup polls.
To be sure, critics can be less vocal when they see naughty girl bands jailed and new laws that force nonprofits with overseas funds to register as foreign agents.
What prompted the APEC delegate to seek my take on Putin's charisma? Perhaps the president's suggestion, during the Q&A portion of his address, that a microphone handler move next to "the lady in red, not from China." But that was less a reflection of my dress color than the fact that he'd had several Chinese men in a row laud his prowess in martial arts, getting reelected, and forging smart trade policies. I had assumed he was going for gender equity—or comic relief.
This is a man whose efforts to play up his machismo almost seem played for laughs, whether he's posing with rifles or tiger cubs, in fighter jets or race cars, wetsuits or wrestling wear. One minute, Putin is singing Blueberry Hill for Hollywood stars; the next, he's personally extinguishing fires and fixing a polar bear with a tracking device. "He can make us wait a long time, but it's always worth it," said a Russian journalist, pressed outside the auditorium door for 20 minutes as security did one last sweep. As one academic put it: "What he needs isn't a presidency, but his own reality show."
And why didn't I take out a notebook to obtain on-the-record observations about Putin? The comments crept up on me, I guess. There was the former military officer on the plane, who asked how Americans saw Putin (I didn't have much to give there) before arguing that most of us don't get the guy or the value he brought in clamping down on corruption. A Moscow financier praises Putin's political work ethic and desire to be popular, arguing that he understands the value of going to some of the country's more downtrodden destinations.
Prior to APEC, one of those places was clearly Vladivostok, which borders North Korea. What happens now that Putin has helped bring $21 billion of infrastructure spending to the city remains to be seen. An airport attendant predicted the president's focus on building up her shrinking port city would bring the industry and resource wealth needed for her to stay, instead of heading 4,000 miles west to hunt work in Moscow. A college student spoke admiringly about two massive bridges built so quickly they got named only the day before APEC started: "Only Putin has the power to get it done," she said.
So what if some have dubbed Russky Bridge, the world's longest cable-stayed bridge, as Russia's Bridge to Nowhere—to an island of about 5,000 residents? That's today. Just wait for tomorrow. The fisheries are in a world of hurt, but Mazda Motor just set up a plant. Attendees are sleeping in dorms at the APEC site, which will become a university campus after the weekend. (A cruise ship was brought in to house the rest.)
In the meantime, there's Vladimir Putin. Now that Australian Prime Minister Julia Gillard has arrived in Vladivostok, her hometown press has already compared her unfavorably to her Russian "showman" host. Apparently, she's not the type to lead baby birds in flight or play with an octopus at the local aquarium, as Putin did. Her thoughts are more on Pussy Riot. Gillard was barely off the plane before telling reporters that "we have indicated our view that the sentence for these young women, we believe, is disproportionate." It was conveyed through the embassy at the time.
Did no one bother to ask if she considers Putin sexy?