business
At Top Business Schools, an MBA Application Drought
Alison Damast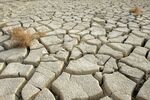 In the last few weeks, a handful of top business schools have reported single-digit, and in some cases double-digit, declines in applications for their full-time MBA classes, including most recently Columbia Business School and New York University's Stern School of Business. It turns out they're not alone. Full-time MBA applications have sunk at at least a dozen of the top 30 B-schools, according to class profile data of 17 business schools obtained this week by Bloomberg Businessweek.
Among the schools that have reported declines are the University of Chicago's Booth School of Business, the Yale School of Management and Duke University's Fuqua School of Business (down 3.5 percent, 9.5 percent, and 7 percent, respectively). A handful of schools reported even steeper drops, including Michigan State University's Broad College of Business, where applications fell 18 percent, and Indiana University's Kelley School of Business, with a significant dip of nearly 21 percent.
Timothy Smith, the senior associate director of admissions and financial aid at the Kelley School, attributes the decline in applications to increased competition from rival business schools and a plethora of available choices, including part-time and online programs. Second-tier schools are working more aggressively to recruit top MBA candidates and entice them with hefty financial aid packages, he says. Kelley has 177 students in its incoming MBA class this year, down from 213 the year before.
"The pool has been fragmented most aggressively this year with part-time, online, and other options," Smith says. "There is no doubt about it, the number of students hasn't increased, and there are more players at the table. At the same time, [employer] sponsorship for full-time MBA programs is almost nonexistent, and doing an MBA part-time or online can be an attractive offer for some students, especially when there is funding available."
With a smaller pool of MBA applicants, getting an offer to a top business school has become slightly easier. Of the 13 schools on which selectivity data was available, 10 admitted a larger percentage of applicants this year. Most didn't see dramatic shifts but, rather, saw selectivity drop by 2 or 3 percentage points. For example, Dartmouth College's Tuck School of Business, the University of Minnesota's Carlson School of Management, and Brigham Young University's Marriott School of Management all had dips in selectivity of 2 percentage points.
To meet their target enrollment for this year's incoming MBA class, schools had to work harder to ensure admitted students accepted their offers. For many of those schools, that extra push paid off. Yield was up at nine of the 13 schools on which information was available. For instance, the yield at Southern Methodist University's Cox School of Business increased 6 percentage points over last year; as a result, the size of the school's incoming class—125 students—was about the same as last year, even though the school admitted 31 fewer students in 2012.
This year, competition was especially stiff for women, underrepresented minorities, and students from nontraditional work backgrounds, says Liz Riley Hargrove, Fuqua's associate dean for admissions. Fuqua ramped up its yield efforts to make it more of a "high-touch process," she says, from planning an admitted students weekend for 400 people to having faculty, students, and alumni directly contact admits. As a result, Fuqua's yield increased about 2 percentage points this year over last, Riley Hargrove says. The size of the incoming class, however—432 students—is slightly below the school's targeted class size of 440 to 450 students.
"It was just a really competitive environment, and I think it impacted everybody's yield this year," she says.
While applications were down across most schools, a handful of MBA programs saw a bump in applications, including the Johnson Graduate School of Management at Cornell University. Applications at Johnson were up nearly 15 percent, jumping from 1,791 in 2011 to 2,100 in 2012, the result of ramped-up recruiting efforts that included 14 admissions events as far afield as Asia and Latin America. The school changed its yield strategy this year, handing out more acceptance offers, even if the school wasn't the applicant's first choice, says Christine Sneva, the director of admissions and financial aid. The school made offers to 519 students, about 75 more than last year, she says. The school's yield slipped by 3 percentage points, but ultimately the school ended up with a class size of 277, right in line with its projected class size of 275 to 280 students.
"We decided to give out more offers this year because it was more important to us that we have a one in five chance of getting someone," Sneva says. "We were willing to take a chance on that because, with such a small class, if you get one of those five people, it can make a huge difference."
Join the discussion on the Bloomberg Businessweek Business School Forum, visit us on Facebook, and follow @BWbschools on Twitter.
Before it's here, it's on the Bloomberg Terminal.
LEARN MORE