MBA Alumni in the News: Sept. 6
Louis Lavelle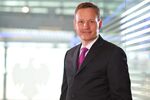 Each week Bloomberg Businessweek brings you an update on how MBA alumni from top business schools are making news—the good, the bad, and the ugly. This week, graduates from Harvard, Wharton, Pepperdine, and HEC Paris were among those making headlines.
Moving On Up: Fidelity Investments named Abigail Johnson, a  Harvard Business School MBA, president. The move makes her the clear successor to 82-year-old Chairman Edward "Ned" Johnson III, her father, who has run the family-controlled firm for 35 years. Another Harvard MBA, former U.S. Labor Secretary Elaine Chao, was nominated to the News Corp. board of directors. Pernod Ricard, France's biggest distiller, promoted Wharton MBA Alexandre Ricard to the position of chairman, deputy CEO, and chief operating officer following the death of his uncle Patrick Ricard, who led the company for more than three decades. Ricard will become chief executive in January 2015. Astra Zeneca named Pascal Soriot, the head of pharmaceuticals at Roche Holding who received his MBA from HEC Paris, to the chief executive's post, replacing David Brennan, who retired June 1.
Stepping Down as CEO: The chief executive of Sealed Air, William Hickey, will retire from that position in March. The Harvard MBA became chairman effective Sept. 1.
No. 1: A Bloomberg analysis revealed that Bill Gross, an MBA graduate of UCLA Anderson School of Management and the best-known bond picker at Pacific Investment Management, isn't Pimco's best after all. That title goes to a University of Chicago Booth School of Business MBA graduate, Daniel Ivascyn.
Mano-a-Mano: Apple CEO Tim Cook, an MBA from Duke's Fuqua School of Business, was said to be in talks with Google's Larry Page over the two companies' patent disputes. Apple is embroiled in lawsuits with several makers of smartphones that use Google's Android operating system.
You're No Bob Diamond: The new CEO of Barclays, Cranfield School of Management MBA Anthony Jenkins, may be paid 31 percent less than his predecessor, Bob Diamond, who got his MBA from the University of Connecticut. The company said Jenkins will be paid $13.6 million a year in salary, bonuses, and pension payments. Diamond resigned in July after the bank admitted to rigging global interest rates.
Infrastructure Spending: Uche Orji, a Harvard MBA grad and former banker at Goldman Sachs and UBS who runs Nigeria's sovereign wealth fund, said he plans to make spending on local infrastructure a priority. Nigeria is Africa's top oil producer but imports gasoline because it lacks refining capacity. Power cuts are a daily occurrence.
Arm Twisting: Hartford Financial Services Group CEO Liam McGee, an MBA graduate of Pepperdine University's Graziadio School of Business & Management, said the company plans to sell its retirement-plan business to Massachusetts Mutual Life Insurance for $400 million by year's end. Hartford has been under pressure to improve results from its biggest investor, the hedge fund run by billionaire John Paulson, a Harvard MBA.
Join the discussion on the Bloomberg Businessweek Business School Forum, visit us on Facebook, and follow @BWbschools on Twitter.
Before it's here, it's on the Bloomberg Terminal.
LEARN MORE