Carlyle's Carve-Outs Are Back in Fashion
In buying pieces of conglomerates, the firm returns to its roots
by , , and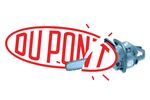 Carlyle Group, which agreed on Aug. 30 to purchase DuPont's auto-paint unit for $4.9 billion, has become the most active U.S. private equity buyer this year in part by employing the 25-year-old strategy that helped fuel its growth: taking over unwanted businesses from large companies. "We love carve-outs," says Greg Ledford, who led the Carlyle team that worked on the DuPont deal. "There's always brain damage pulling businesses out of large corporations. But if done right, there's also a lot of value to be had."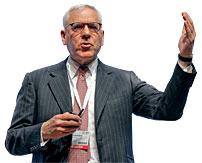 Created in 1987 by William Conway Jr., Daniel D'Aniello, and David Rubenstein, Carlyle has snapped up corporate orphans since it started buying defense contractors in the aftermath of the fall of the Berlin Wall. This year through Aug. 30, Carlyle has agreed to buy at least $16 billion of assets, more than double the dealmaking of either Blackstone Group or Apollo Global Management, according to data compiled by Bloomberg. Two of its largest deals this year were purchases from big companies, including the July buyout of United Technologies' Hamilton Sundstrand industrial unit for $3.46 billion and the August purchase of asset manager TCW from Société Générale. Blackstone has announced $6.8 billion in purchases this year, the data show. Apollo has agreed to $7.9 billion. KKR has been involved in less than $1 billion of acquisitions.
DuPont decided to get out of the auto-paints market, which it has been in since the birth of the motor car, as part of a shift to other industries, such as food and biofuels.
Carlyle, which initially used government connections in its hometown of Washington for deals, later expanded beyond defense contractors. Carve-outs were once the bread and butter of the leveraged buyout business as practitioners including Carlyle, Blackstone, and Clayton, Dubilier & Rice persuaded boards of directors to sell struggling businesses they had decided didn't fit into a new strategic direction. During the past decade, carve-outs were overshadowed by take-private deals, where the private equity firm bought a public company it viewed as undervalued. Brand names such as Toys 'R' Us, Hilton Worldwide, and Dollar General agreed to such deals during the 2005-07 LBO boom.
Other private equity firms were interested in DuPont's auto-paint business. Apollo offered more than $4 billion while a team of KKR and Onex bid less than $4 billion, according to two people with knowledge of the situation who asked not to identified because the bidding was private. Blackstone and Bain Capital, which teamed up in an earlier round of the contest, expressed interest at less than $4 billion, said one of the people. Such bids by private equity buyers may reflect the relatively low cost of debt, as well as a desire to show investors who are putting money into the firms that they are pursuing new deals, according to Sachin Shah, a special-situations strategist at investment firm Tullett Prebon. "As they're out fundraising," he says, "they need to get their name out there."
Before it's here, it's on the Bloomberg Terminal.
LEARN MORE