Democrats (Almost) Silent on Housing at the Convention
By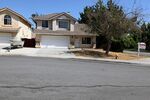 Education, health care, small business, new private-sector jobs—those economic themes were hit on over and over again at the Democratic convention Tuesday night. So far, though, there's been silence about a huge piece of the economy: housing.
It's a tricky political card for the Democrats to play. On one hand, the housing market is finally starting to show signs of improvement. On the other, foreclosures still haunt the country, including in some key swing states such as Nevada, Florida, and Ohio. And Obama's key anti-foreclosure effort, the Home Affordable Modification Program, has made a much smaller impact than originally promised. As I wrote last week, it will boost loan modifications by only about 0.7 percent and reduce foreclosures by at most 0.48 percent, according to a recent academic study. Outside of foreclosures, rents are up around the country as inventory is falling behind demand.
Here in Charlotte, a consortium of 19 real estate industry trade groups met with legislators Wednesday afternoon to press the importance of the market. (They held a parallel meeting with Republicans in Tampa.) The groups talked about what they saw as the hurdles to recovery—weak capital markets, lagging consumer confidence, and regulatory uncertainty among them. Steve Brown, first vice president of the National Association of Realtors, told legislators that the association fears tax changes that would cut back or eliminate the mortgage interest deduction, which NAR estimates could trim home values by 15 percent. Alexandra Jackiw, from the National Apartment Association, told me she doesn't expect housing will get much attention on the convention stage, which doesn't make sense to her. "We are a $2 trillion industry, just in multifamily alone," she says.
On Wednesday night two big speakers were particularly well-suited to bring up housing and foreclosures. Kamala Harris, the attorney general of California, has led anti-foreclosure efforts in her hard-hit state. She pushed though a Homeowners Bill of Rights and fought to get stronger pro-consumer measures in the $25 billion robo-signing settlement with mortgage servicers. Her speech provided the most direct discussion of the housing crisis so far in the convention. "We've all seen what happens when you roll back all those rules," referring to financial regulation. "What happens are rows of foreclosure signs." Harris didn't bring up loan modifications at all, though the biggest applause line was for the robo-signing settlement–she said Obama "stood with me and 48 other attorney generals" who secured the agreement. Then there's Elizabeth Warren, who had a prime time speaking spot. She's an academic expert on consumer debt. But, awkwardly, she was a harsh critic of the Obama administration's anti-foreclosure programs. Her prepared remarks say Obama has taken on Wall Street–but hardly mentioned foreclosures and housing at all.
Before it's here, it's on the Bloomberg Terminal.
LEARN MORE