What Limits Hispanic Entrepreneurs
by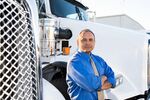 When broadcast television and Internet data streams out of the Democratic National Convention this week, Louis Romero will be "feeling really good" about his company, Network Cabling Systems in Charlotte. That's because the $8 million, 55-employee venture spent two months this year upgrading cable systems at one of the convention's venues to accommodate coverage. "When we look at our president and the other political figures, we'll know we had something to do with that," says Romero, 50.
As a Hispanic entrepreneur, Romero has "just as much opportunity as any other business does," and has faced obstacles with cash flow and administration, similar to many business owners. His goal this year is to "grow organically and smart" and draw up a succession plan for his 22-year-old venture.
Hispanic entrepreneurs opened twice as many businesses as the national average in the 2000s, according to U.S. Census data. But a new study shows that Hispanic employers are outperformed by white employers, generating lower revenue and employing fewer workers over time. Nearly half employ one to four workers; even after 16 years in business, 66 percent report fewer than 10 employees, according to the University of Texas at Austin's Bureau of Business Research study (PDF).
Although it's based on responses from 2,811 Hispanic-owned employers in Texas, the study's findings mirror Census data that show Hispanic businesses across the country lagging on key metrics. The top obstacles to growth cited in the Texas study were lack of management and leadership skills and the need for improved business relations and more effective communications. "The key training needs issues were surprising because they were about running the company and motivating employees, not the nuts and bolts issues of accounting or lack of capital found in most minority business literature," says the BBR's associate director, Bruce Kellison, who co-authored the study.
Eloy Torrez, 65, had 18 years of management training at aerospace engineering firms before he launched SEI Group in Huntsville, Ala. in 1996, so that wasn't an issue for him. He would like to get his company, which designs and builds infrastructure, security, and energy systems, to the $50 million revenue mark, but he's expecting only about $18 million this year, down from a peak of $30 million in 2007. "It's a hard barrier to get from five to 25 employees, because you've got to find some customer willing to take a chance on you, and hardly anybody wants to take chances," he says. "[It's] tough to get out there and service all the opportunities and finance the marketing effort that takes you to the next level."
While the Hispanic community in Huntsville is highly entrepreneurial, Torrez says, many of his fellow business owners choose to restrict their operations so they can manage them within their families. "They're opening restaurants or they're in the building trades, and they get up to a certain size, around $15 million," he says. "That's where the owner feels comfortable controlling the risk and taking a 10 percent profit, so Friday at noon they're out at the lake house."
The desire to keep her company at a manageable size is also important to Yolanda Schon, a Venezuelan immigrant who owns a Senior Helpers franchise in Miami. "I want to grow a little bit more, but I want to still keep control and have input on everybody we hire so I feel comfortable with that person," says Schon, 56. She bought the business in 2008, using pension funds and a second mortgage on her home after she was laid off from a job in the building industry. Her close-knit family is supportive, but they also depend on her financially, which makes her "a little bit more fearful about taking more risk" in expanding the business, which employs 25 and is on track to bring in $500,000 this year.
The University of Texas study showed that Hispanic business owners are highly educated, with 77 percent reporting some post-high school education—more than double the 34 percent figure for the state's Hispanic population in general. That's true of Schon, who was trained as an architect in her native Caracas, and of Maria Martinez, who has a master's degree in social work and worked in school districts before she and her husband, Alex, opened an i9 Sports franchise in Miami in 2008. They combined their nest egg with money inherited from Alex's grandmother to buy the franchise, which has 30 employees.
Many of their clients are Hispanic, and they often ask about business ownership, Alex Martinez says. "They're interested, but they become intimidated thinking they can't be successful, so they settle for other jobs. We tell them it's very doable, but a combination of lack of capital, limited English, and lack of networking in the mainstream makes it hard."
The Texas study, as well as previous research, finds that education is highly correlated with business success, especially among the Hispanic population. The study's authors urge policymakers to try to boost high school and college graduation rates, describing education as extremely important for the competitiveness of the U.S., where Hispanics are the fastest-growing minority group. Kellison says the numbers are sobering, given his state's ongoing education cutbacks and because Texas is predicted to have a Hispanic majority by 2020. "The most successful Hispanic-owned firms are run by people with a lot of education," he says. "That means the state has to do a better job of educating Hispanic kids and young people."
Before it's here, it's on the Bloomberg Terminal.
LEARN MORE