economics
Ting's LTE Victory: Could the iPhone Be Next?
Kevin Fitchard
Ting's LTE Victory: Could the iPhone Be Next?
Kevin Fitchard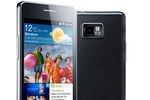 The Galaxy S III began shipping to Ting's customers on Wednesday, officially making it the first carrier to offer an LTE service without owning an LTE network. It's a momentous step for the mobile virtual network operator (MVNO) community, signaling that wireless resellers no longer have to be content with yesterday's networks and yesterday's phones.
Ting, the mobile arm of webhosting company Tucows, resells voice and data from Sprint's CDMA and now its LTE networks. Typically, carriers have placed restrictions on their MVNOs to prevent them from competing directly against them. That has limited MVNOs in the past to selling not only budget service but also budget technology.
"All the market trends we're talking about today are allowing us to be competitive at the high end," Tucows Chief Executive Elliot Noss says. "The reason we're first is because of our nature as an Internet company. We're just more used to moving quickly."
According to Noss, Sprint has stripped off the last remaining obstacles to MVNOs competing with it on equal terms. Sprint barred the Galaxy S III from its partners for only two months and made LTE access available to Ting and data MVNO FreedomPop immediately after its network went live. Why? Sprint sees the way the market the heading, Noss says.
While MVNOs practically died out in the last decade, in the past year they've seen a big resurgence. Those virtual carriers are experimenting with new pricing models, such as Ting's metered voice and data plans, that run counter to the way big operators have always sold their services. So far, only a minority of customers finds these new types of models appealing, but it's a growing minority, says Noss. Those customers are fleeing the major operators anyway, so Sprint has made the decision to keep a portion of that lost revenue by becoming an MVNO enabler, Noss concludes. (At GigaOM's Mobilize conference next month, we'll be exploring some of those with new MVNO models with speakers from FreedomPop, GSM Nation, and Republic Wireless.)
Sprint may be MVNOs' biggest champion, but one step it still hasn't been willing to take: handing over Apple's iPhone to its partners. Some virtual operators, such as Tracfone's Straight Talk and H2O Wireless sell SIM card plans for the iPhone, but no MVNO is allowed to sell the iPhone directly to its customers. The iPhone is just too big a subscriber lure for carriers to give up what little control over it they have.
But Noss says that will soon change as well. While Ting isn't yet negotiating with Apple or Sprint for rights to sell the device, the market is definitely moving in that direction, he says. Numerous small operators are already selling the device, as are prepaid operators such as Leap Wireless. It's only a matter of time before the economics are right for Sprint to lift its iPhone restriction, says Noss.
"I'll put it this way: I would be disappointed if we didn't have the iPhone by next summer," he says. "That kind of holdback of iconic devices is beginning to make less and less [business] sense."
Also from GigaOM:
Why LTE in the IPhone Matters (subscription required)
Why Google's Homepage Antics Are More Serious Than They Appear