The King of Pop, Under the MBA Microscope
Francesca Di Meglio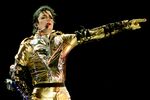 On Aug. 29, the late, great King of Pop would have been 54 years young. So it seems only fitting that Clark Atlanta University chose that date to announce one of the stranger turning points in the evolution of the MBA curriculum. Starting next year, the school will be offering a new MBA course that's called "Michael Jackson: The Business of Music" and is about the entertainer's negotiations, deals, merchandising, real estate, and film projects.
The course, which will be taught by former entertainment attorney James Walker, is slated to begin in the fall of 2013. But the school says it may move it to January to coincide with the inauguration of the MBA and undergraduate concentrations in sports and entertainment management and entrepreneurship. Administrators are aiming to attract 200 to 500 MBA students and up to 1,500 undergraduates to these concentrations, writes Charles T. Moses, acting dean of the university's business school, in an e-mail. They're also hoping local industry players will pony up $10 million to keep it going.
The concentrations and the Jackson course are ways for the school to address the needs of its community, writes Moses. "We have alumni who are entertainers and industry executives," he adds. "And we wanted to design a program that develops students' technical skills and business judgment to enable them to make immediate contributions within their chosen field."
So if they wanna be startin' somethin' they have the tools they need to do it.
Join the discussion on the Bloomberg Businessweek Business School Forum, visit us on Facebook, and follow @BWbschools on Twitter.
Before it's here, it's on the Bloomberg Terminal.
LEARN MORE