The Tangled Tale Behind the Empire State Building's IPO
Small investors cling to their stakes in the Empire State Building
by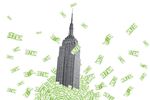 Al Weiner's stake in the Empire State Building came to him by way of his grandfather's death in a 1950 train crash in Queens, N.Y. Weiner's grandmother sued the Long Island Rail Road, and her lawyer was Lawrence Wien, a family friend. The money from the settlement made her a natural person to call when Wien reached out to friends and business associates in the early 1960s to buy what was then the world's tallest skyscraper. The family and more than 2,000 others purchased shares of the Empire State Building under a syndication orchestrated by Wien and his partner, real estate investor Harry Helmsley.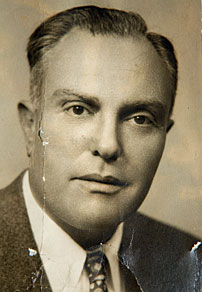 Half a century later, that complex ownership structure may stand between Wien's successors, Peter Malkin and his son Anthony, and their plans to form a real estate investment trust and take the Empire State Building public. The Malkins are facing opposition from Al Weiner and others, who say they will be shortchanged in the deal and lose a predictable income stream from the building's rents. "My grandma said, 'Don't ever sell these,' " says Weiner, 53, who runs a business in Jericho, N.Y., that sells artisanal cheeses to restaurants. "The checks come in like clockwork."
Peter and Anthony Malkin have been trying to address those concerns. Their Malkin Holdings has filed three letters with the Securities and Exchange Commission in the last five weeks disclosing efforts to reach out to beneficiaries. They say that the dissidents' conclusions can't be relied upon. "We believe certain individuals are creating an environment of confusion through incorrect statements" about their company and the proposed transaction, they wrote in an Aug. 6 letter to investors. The Malkins, who are Wien's son-in-law and grandson, declined to comment for this story because of the quiet period for pending initial public offerings.
The Malkins want to form the REIT, to be known as Empire State Realty Trust, to improve access to capital, and because the Helmsley estate is liquidating its holdings following the 2007 death of Harry Helmsley's wife, Leona. In addition to the 102-story tower, the REIT would include 18 other properties, including midtown Manhattan office buildings and a development site in Stamford, Conn., that would be added to the legacy investors' holdings. To address complaints about the tax consequences of the conversion, they have offered to give investors "operating units" instead of cash or shares, a move that would allow investors to defer capital gains taxes. They've also written to investors that "your protection against downside risk and your potential for increased distributions will be greater as a REIT investor."
The REIT application is undergoing review by the SEC. To proceed, the Malkins need 80 percent approval from 3,300 units held by investors. There is no specific timetable for its approval or for when the share sale would occur.
The proposed REIT conversion is the latest chapter in a tangled history of ownership of the famous skyscraper that features an appearance by Donald Trump. Today, small investors such as Weiner, plus the Malkins, have stakes in Empire State Building Associates, which owns the deed to the building. A separate entity, Empire State Building Co., subleases the entire skyscraper from ESBA. The Helmsley estate owns 63.8 percent of ESBC, and the Malkins own 6.7 percent.
ESBA and ESBC are each entitled to about half the skyscraper's $2.5 billion value, according to Duff & Phelps, the Malkins' valuation firm. Based on that formula, each of the 3,300 units in Empire State Building Associates, priced at $10,000 in 1960, would be worth about $330,000.
The small investors may lose close to half that amount after taxes should they take shares of the REIT, according to Richard Edelman, a grandson of an original investor. He and other beneficiaries also say there is no documentation backing the idea that the associates should get only half the value of the building. The Malkins said in a filing that the split is valid because the two companies historically shared capital and financing costs.
Edelman, who receives payments as part of a trust, runs a website, www.empirestatebuildinginvestors.com, that's tracking the IPO process. He, Weiner, and several others have formed a loose group that's been telephoning and e-mailing investors. Edelman estimates they have reached about half the stakeholders, and says they have encountered enough opposition to block the REIT deal. "I speak to people one-on-one, just trying to educate them on the investment and the goodness that it's been for the last 51 years, and the fact that this might not be the best deal for us at this point in time," Weiner says. "If they agree, that's great. If they don't, they have that right to do so. We're trying to be mensches about this."
Many of the investors are retirees in their 80s and 90s, or are second- and third-generation holders like Edelman and Weiner. Some don't have computers, so the group sent them postcards inviting them to call a toll-free 800 number answered by a live operator. Many investors regard their stake as an "heirloom" to be passed down to the next generation, Edelman says.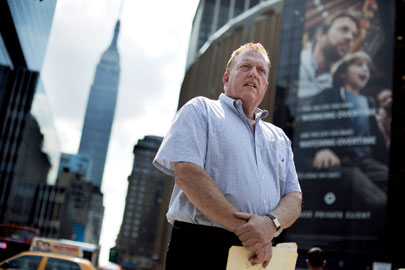 Another group of investors has sued, alleging "an imbalance and disparity of knowledge and economic power" between the Malkin and Helmsley interests and the small investors. Five separate lawsuits were consolidated into a single class action on June 27 in New York State Supreme Court in Manhattan. The lawsuit is "baseless," Hugh Burns, a Malkin Holdings spokesman, said in an e-mail.
The IPO plan does have supporters among the legacy investors. "To me it's like a bonanza, like it fell out of the sky," says Leon Jonas, 85, a retiree in Delray Beach, Fla., and a $10,000 original investor. "I would welcome it in a minute."
There would be advantages to the REIT structure, according to Benjamin Polen, a principal with property-investment adviser Polestar Realty: Large REITs have access to unsecured debt, while closely held real estate companies generally have to depend on property-specific mortgages for deals, enabling REITs to move quicker than their rivals to acquire properties. "The REIT structure in our day and age is preferable to partnership structures, which are kind of anachronistic," he says. Edelman says that most unitholders want their stakes for the dividends, and don't need to be able to easily buy and sell shares. "People who own the building own it for income," he says.
Bert Jacobson, a $5,000 original investor, says that his payments from the investment totaled as much as $2,500 in some years. Recently his payout has dwindled to about $50 a month, since the Malkins embarked on a $590 million renovation program, he says. Unit-holders received $1,179 in 2011 per $10,000 originally invested, according to the building's annual report. In 2008, that amount was $5,230. There was a distribution to ESBA investors of $5,255 per original $10,000 unit in March resulting from the use of proceeds from a new mortgage, arranged by ESBA and ESBC, to pay capital expenses.
Returns may be poised to increase as the renovations at the Empire State Building attract more tenants. Last month the professional networking site LinkedIn agreed to take an additional 10,400 square feet in the tower, bringing its space to 42,400 sq. ft. In May, Coty, the beauty products company, added 120,000 sq. ft., bringing its occupancy to almost 320,000 sq. ft. The building's office space was about two-thirds leased as of March 31, according to the offering document. Its retail space was 89 percent rented.
The clashing agendas of investors pose a challenge to any deal. "I have to maybe give Peter [Malkin] credit for at least trying to pull this thing into an IPO," says Lawrence Longua, clinical associate professor at New York University's Schack Institute of Real Estate. "But it's got so many moving parts and so many people involved," adds Longua, "I don't know how he's going to do it."
Before it's here, it's on the Bloomberg Terminal.
LEARN MORE