Ireland's Oil Field at the End of the Rainbow
A huge offshore oil find may buoy Ireland's struggling economy
by and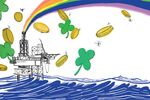 Though Ireland lies near some of the world's largest deposits of crude outside the Middle East, oil riches never seemed to figure in its destiny. Aside from some minor crude finds and a couple of large gas discoveries, companies plumbing the waters off the Emerald Isle have had little luck.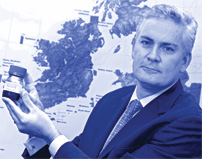 Now Ireland is drawing fresh interest after Providence Resources announced the discovery of more than a billion barrels of oil in the Barryroe field in the Celtic Sea, 45 miles south of the Irish coast in July. Providence Resources has spent a decade buying up licenses and now controls more of Ireland's offshore acreage than any other company. "There was no one else competing for it," says Chief Executive Officer Tony O'Reilly Jr. "It could be the new North Sea," he says. (Providence is descended from a business founded by O'Reilly's father, the former chairman of ketchup maker H.J. Heinz.)
The timing could not be more propitious. The Irish economy is reeling after a decade-long property boom went bust and forced the nation to seek a €67.5 billion ($84 billion) bailout from the European Union and International Monetary Fund. Comparisons to the North Sea should delight Dublin. The U.K. has collected £300 billion ($471 billion) in oil and gas royalties from the British section of the North Sea over the last four decades, according to lobbying group Oil & Gas UK—to say nothing of the £500 billion in investment the country's energy industry has attracted.
Shares in Dublin-based Providence, which holds an 80 percent stake in Barryroe, have tripled in value this year, to £6.35. O'Reilly, who has been with the company since its founding in 1997, acknowledges that its quest to find oil in Irish waters has tested investors' patience. Addressing a packed room of shareholders in June, the CEO, who speaks with an American accent, put on a thick brogue and said, "Ah shur, we've heard this before, I remember a fellow called O'Reilly who did this in the '80s."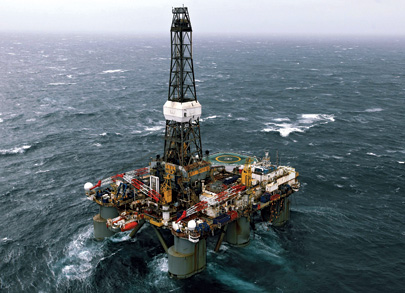 Thanks to Barryroe, Providence is likely to have its pick of partners. Among those that have already signed agreements to assist in a $500 million exploration program of six basins are ExxonMobil, Repsol, and ENI.
It was Exxon that first discovered oil at Barryroe in 1974, but its find was deemed uncommercial with the technology of the time. The Corrib field, a 1996 find located 52 miles off the west coast of Ireland, contains enough gas to supply as much as 60 percent of Ireland's needs at peak production, according to Royal Dutch Shell, which assumed the operating rights in 2002. Completion of that project has been delayed by locals concerned about the proximity of pipes to their homes and the environmental impact on the area. "Barryroe is a psychological turning point," says David Horgan, managing director of Petrel Resources, which has two exploration licenses in Irish waters. "The majors could easily change their mind about Ireland. What you need is one or two successes."
Fergus O'Dowd, Ireland's natural resources minister, says: "The key to it all is to get people to prospect, to get out there to drill. We've had 157 wells drilled in Ireland, compared with over 4,000 in the United Kingdom." As a lure, Ireland levies a low 25 percent corporation tax on oil companies and allows them to write off exploration costs. By contrast, the U.K. last year raised taxes on oil production profits to 62 percent, from 50 percent. A few discoveries "could have a massive impact on our economy," says O'Dowd. But, he cautions, "it is one thing to have a reservoir, it is another thing to extract a product."
Before it's here, it's on the Bloomberg Terminal.
LEARN MORE