Boosting the Odds of Landing Business Credit
by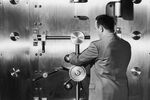 Nearly half of the 285 U.S. small business owners surveyed in a poll (pdf) released this week by the New York Stock Exchange say they have marginal or no access to the capital they need to expand their businesses. As a consequence, two-thirds of them do not expect to add jobs in 2013. The findings jibe with a recent Federal Reserve Bank of New York survey showing that only 13 percent of small business owners who applied for credit got the full amount they requested.
How should entrepreneurs approach capital requests in this environment and what can they do to increase their chances of success? I put those questions to James R. Coughlin, who draws on two decades of commercial banking experience, including portfolio risk management for FleetBoston Financial, and in his current position as chief underwriting officer at Asterisk Financial, a Middletown (Conn.) provider of personal guarantee insurance to small and midsize companies. Edited excerpts of our conversation follow.
How are you telling clients to change their borrowing strategy in light of an ongoing credit crunch?
The thing to do is foster relationships with multiple lenders in advance, not just one. Research various lenders, understand who they are in your market, meet them, and find out which is best for you. Sequential applications and waiting periods don't help a small business owner at this stage, and there's no cost involved in doing the research, other than time.
Aren't small business owners typically told to establish a close relationship with one financial institution and stick with it?
It's true you will get a better audience [with a lender] if you have an established relationship, and that's the best place to start. You don't want to spread your borrowing out too much, but having flexibility in this market would have been an advantage to a small business owner if [he or she] had multiple lending sources going into this crisis. You might have a deposit relationship with one bank and do your borrowing at another. If one relationship runs into trouble, you can easily go to the other one and you're not stranded with one lender.
In my personal opinion, it's a bit short-sighted [to have just one banker]. Competitive pressure always helps the business owner, so you may be able to bounce two offers off each other. As a small business owner, you need to have as many aces in your hand as possible.
What kind of research do you recommend?
Read the paper, talk to people who've done business with them in the past, ask for business borrower references. Of course, just like on your résumé, they're going to give you their best references, but still ask about their positive and negative experiences, how [the lenders] perform at simple services such as processing payments. Ask whether the business owner feels the bank is flexible if you run into difficulties and aren't able to meet your obligations.
Talk to local attorneys and financial advisers, accountants, loan brokers who've done business in that market. No one's going to bash the lender publicly, but most will be candid about your best source for funding.
How can a small business present itself in the best light?
Carefully communicate your business plan, clearly and thoroughly. Articulating it well shows strong management capability, which can reduce the bank's uncertainty about your level of risk. If you have high-quality financials and you explain in advance any blemish or circumstance that might be an issue, that also helps you mitigate the risk.
If you get rejected, should you move on?
First, ask why you were rejected. It wastes time if you go to the next lender and end up having the exact same conversation. Talk to the lender about what the issues were with your application and what you can learn from the experience. Then figure out how to communicate your plan better to avoid or remedy the weakness for the next guy.
That's another reason to have multiple lenders going: You can pick up and have that conversation with the next lender quickly, you don't have to start the ball all over again four or five months down the line. Start by looking at three to five lending sources, narrow those down to two or three that you're going to borrow from, and pursue them like you would a job search.
What if you have more than a blemish—is there still a chance if you had a big problem with your business in the past?
Yes, but don't whitewash it. Identify the problem up front, and if your company is still functioning today and you have restored the value lost over the past few years, present that as a success story, not a failure. "I did what it took to get us through this, now we're able to grow some, and we're looking for a financial partner to share in the success we're going to have together."
The other thing to keep in mind is that little things matter and you need to make sure they're buttoned up. For instance, anticipate a site visit from your lender like a guest coming to your house. Is the business neat and tidy, or are you stockpiling excess parts or throwing away waste in a manner that's not appropriate? Are your relationships and your financials clean? Social media sites are a great resource, but they're like a front door to your business—a tool for others to evaluate you. If your Twitter and Facebook accounts don't have good things reflecting on you or your business, you can bet lenders will find that, so be prepared.
Before it's here, it's on the Bloomberg Terminal.
LEARN MORE