And Now, Back to TiVo, Already in Progress
By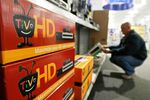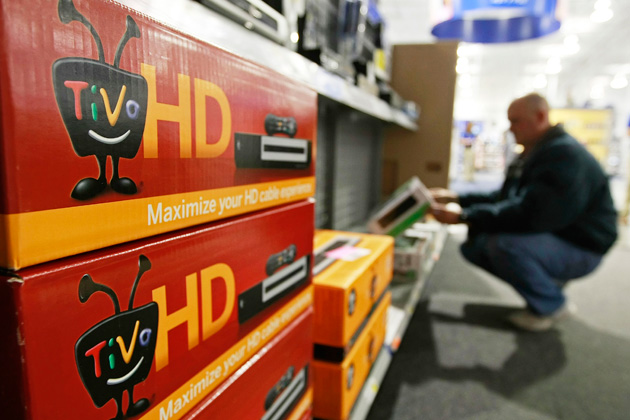 Remember TiVo?
The company that's more of a verb than a business surprised many this week when it announced that it had added more than 250,000 subscribers in its second quarter. In the same quarter a year ago, the set-top-box maker had added only 10,000 people.
It's not that viewers are lining up to buy TiVo boxes. The company has been licensing its software to cable and satellite operators around the globe, who are using TiVo's interface to manage the hundreds of channels that come in over a cable connection.
TiVo's hardware is a tough sell: Purchasing a TiVo box runs from $150 to $400. Even after you've paid that amount, you still have to shell out for TiVo's service package, which costs around $175 a year, or $500 for the lifetime of the device. This comes on top of your monthly cable bill, which averages $86.
It's not surprising that TiVo is spending more time selling software than hardware. TiVo users have long extolled the virtues of the box's interface: It is intuitive, attractive, and well-organized. Compare that with almost any cable-box interface—a Byzantine system of menus and sluggish response times that more resemble a bizarre psychological experiment than a way to watch TV.
TiVo may well be on to something: Cable boxes themselves have become more or less commodified—nobody brags about their Motorola or Scientific Atlanta set-top unit. They all offer DVRs and multiple tuners, and (notwithstanding disputes with cable companies) the programming is more or less the same from operator to operator, assuming you can even choose your operator.
What can help distinguish one service from another is the quality of the experience, which has everything to do with the interface. That 's something TiVo is pretty good at. The company is about to release a $130 streaming accessory to its set-top boxes next month that will send recorded shows and live TV to any mobile device in your home. You can also download recorded content to a phone or tablet for mobile viewing later.
There are some clever minds at TiVo—and there's clearly a problem when it comes to how people consume televised content. TiVo's been around for a ridiculously long time in its industry—it started selling set-top boxes back in 1999. It's surprising that the company hasn't been bought during that time. Maybe some larger tech company out there with a spare $117 billion dollars would want some of that expertise as it figures out how to approach cable companies and TV viewers.
Before it's here, it's on the Bloomberg Terminal.
LEARN MORE