Jackson Hole Just Happened in Dallas
by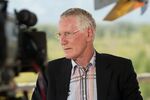 … the arguments presented in this paper then logically imply that monetary policy should be tightened, regardless of the current state of the economy, because the near term expected benefits of ultra easy monetary policies are outweighed by the longer term expected costs. Undoubtedly this would be very painful, but (by definition) less painful than the alternative of not doing so. John Kenneth Galbraith touched upon a similar practical conundrum some years ago when he said:
"Politics is not the art of the possible. It is choosing between the unpalatable and the disastrous."
— William White, Ultra Easy Monetary Policy and the Law of Unintended Consequences, Federal Reserve Bank of Dallas, Globalization and Monetary Policy Institute, Working Paper No. 126, (PDF) August 2012.
Choose.
John Kenneth Galbraith being quoted by anyone in the vicinity of 2200 North Pearl Street, 75201, is akin to, say, Governor Romney quoting FDR in Tampa. It gets your attention.
Much will be made of the 45-page paper launched by William White just prior to the Kansas City Fed love-fest in Jackson Hole, Wyo.
(Memo: William White has reached such a level of economic divinity that his papers are quoted not as from a person, but rather a deity. It is not White, Mr. White, White of the OECD and/or BIS. It is most certainly not Bill. It is William White because it is meet, right, and so to do.)
This paper is stunning, and critical to Crisis literature. It is a tour de force of the blunt instrument of economic history upon our clear and present crisis.
Agree or disagree, read William White immediately.
It is a 21-hour drive from William White's Kenora, Ontario, through Duluth, across the Upper Peninsula, down to Flint, then over to JKG's Dunwich Township, hard on the northern shore of Lake Erie.
We are fortunate for these Canadians. They have economics with intended consequences.
Again, read William White cover-to-cover. Jackson Hole just happened in Dallas. Discuss.
Before it's here, it's on the Bloomberg Terminal.
LEARN MORE