Make Mine a Fine Baltimore Boxed Wine
Chris Opfer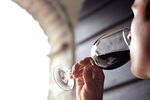 For most wine drinkers, vino in a box is the stuff of college Christmas parties and highbrow Nascar tailgates. Cardboard-carry varietals typically occupy the lower rungs of the viticulture totem pole, just above such bang-for-your-buck mainstays as Thunderbird, Night Train, and Boone's Farm—offerings that may come in a bottle, but are best enjoyed out of a brown paper bag. Sure, the handful of justifications for swilling boxed product include price, quantity, and the sense of class exuded by a carton of Franzia comfortably tucked under one's arm, but taste is not usually one of them.
Just don't tell that to Michael Fishman. The Baltimore wine shop owner is trying to make a rectangular splash with Open Door Cellars, a new venture hocking "fine wines in a bag-in-box container."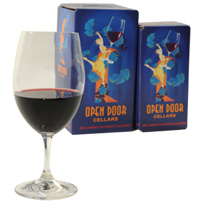 "There are negative connotations associated with the bag-in-box for some people," Fishman says, "but most don't think about it as an option at all."
Launched in March, Open Door currently sells three varietals—Chardonnay, Merlot, and Cabernet Sauvignon—in about 140 stores and restaurants scattered from Washington to Delaware. Made in California's Sonoma County, a 3-liter box (four bottles) retails for $34. That works out to only $8.50 a bottle, but Open Door selections  are pricier than most competitors, including Black Box, Bota Box, and Target's Wine Cube, which check in from $18 to $25, not to mention box-wine giant Franzia's 5-liter container that goes for $15 or so a pop.
Sure, it's more drinkable than the wine-ish stuff that comes out of many boxes (Open Door's offerings are similar to a $10-to-$12 bottle), but the challenge for Fishman in bringing his product to market has less to do with quality of the wine than the package it comes in.
Since boxed varietals came to American shelves in the '60s, they've become associated with not just low cost but poor quality. "Fine wine in a box has been pretty much an oxymoron," says vinography.com blogger Alder Yarrow, who has not sampled Open Door's wares.
"We live in a country where even having a screw top on a bottle keeps people from taking the wine seriously," says Yarrow. "Wine should not be judged by its packaging, but the reality in the market is that no one who considers themselves a wine lover is going to be able to look past the box."
Indeed, Fishman cites "consumer education" as the most important piece of the puzzle, not only in getting buyers to give his wines a shot but also in persuading the gatekeepers who decide whether the product even gets on store shelves and in restaurants. "The trick is getting people to taste the wines," he says. "Once they taste it, most are receptive."
Open Door's receptacle is a cardboard box lined with a plastic bag, which keeps wine fresh for weeks after opening. "I have a lot of customers come into the store who want a $10-to-$15 bottle of wine, but don't want to have to drink it all in a day or two, once they open it," Fishman says. The box is also cheaper to make than glass bottles and yields half the carbon footprint, according to the company.