B-School Twitter Roundup
Alison Damast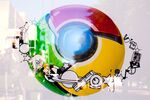 This week's Twitter roundup of happenings in the business school world includes the passing of two professors, a recent MBA graduate whose iPhone app puts political claims to the truth test, and a Wharton professor's new, free, online class attended by more than 60,000 students.
Northwestern University's Kellogg School of Management gave a sneak peek at a few of the 35 to 40 new case studies it will be publishing this year, including one on Google's negotiating strategy and another on Toyota's crisis-management strategy (@KelloggSchool, 8/22).
Professor E. Ralph Biggadike, a professor at Columbia Business School who taught organizational leadership and work team effectiveness, passed away on Aug. 17 (@Columbia_Biz, 8/22).
Dan Siegel, a 2012 alumnus of  MIT's Sloan School of Management, talks about how he and Jennifer Hollett helped come up with the idea for the free Super PAC App, a project out of MIT's Media Lab that lets iPhone users fact-check campaign ads (@MITSloan, 8/23).
The Stanford Institute for Innovation in Developing Economies is launching a new program that will gather 61 high-impact entrepreneurs from around the world at the Stanford Graduate School of Business and teach them how to scale their companies and stimulate growth in developing economies (@StanfordBiz, 8/23).
Shruti Gangwal, a second-year MBA student at Duke University's Fuqua School of Business, blogs about how her internship this summer at Thomson Reuters has provided her with a new outlook on her career (@DukeFuqua, 8/23).
Applications to the evening and weekend MBA programs at the University of California, Berkeley's Haas School of Business were up more than 10 percent this year (@richlyons, 8/23).
NuMat Technologies, the team that won the prestigious Rice Business Plan Competition this year for its invention of a nanomaterial that can store gases much as a sponge soaks up water, rang the opening bell at the NASDAQ last week (@RiceMBA, 8/24).
With applications from Asia on the rise, many top U.S. MBA programs are heading to Asian cities this September to recruit students, visiting cities like Shanghai and Bangkok on the MBA Tour (@TheMBATour, 8/24).
Susan Keenan, a senior lecturer of accounting at Indiana University's Kelley School of Business, died from injuries sustained after jumping from the fourth level of a parking garage at the Hilton Garden Inn in Bloomington, Ind. (@mitchellnews, 8/25).
Wharton Professor Kevin Werbach, who is teaching a free online gamification course for the education initiative, Coursera, welcomed 63,000 students to their first day of class this week (@kwerb, 8/27).
The last week of August marks the first week of classes at many business schools across the U.S., including Harvard Business School (@HBSNews, 8/27).
Join the discussion on the Bloomberg Businessweek Business School Forum, visit us on Facebook, and follow @BWbschools on Twitter.
Before it's here, it's on the Bloomberg Terminal.
LEARN MORE