Getting a Head Start on Becoming an MBA Entrepreneur
Alison Damast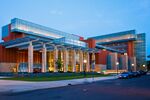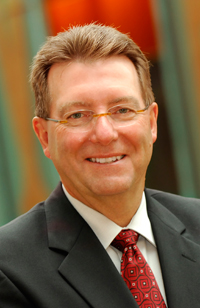 Entrepreneurship used to be seen as a risky career path for an MBA grad, but that perception has changed over the last few years. Today, prospective MBAs view entrepreneurship as one of the top five content areas they want schools to offer, according to a 2011 survey (PDF) conducted by the Association of Business Schools.
Business schools have responded by beefing up their coverage of entrepreneurship, offering more one-on-one counseling, and encouraging students to get involved in business plan competitions. However, taking advantage of all the resources can be a challenge, especially in the first year of business school. All too often, a student's original intention to develop an idea for a business, or work on an existing business plan, gets pushed aside as he or she acclimates to a hectic new schedule, says Timothy Faley, managing director of the Samuel Zell and Robert H. Lurie Institute for Entrepreneurial Studies at the University of Michigan's Ross School of Business. Bloomberg Businessweek's Alison Damast spoke with Faley this week about how students can avoid this trap and get a jump start on becoming an entrepreneur in the first year of B-school. The following is an edited transcript of their conversation.
What are some of the biggest challenges aspiring entrepreneurs encounter during their first year of business school?
Two things happen their first year. One is they get inundated by the core courses. The other is that companies start coming in for recruiting. I've had students describe to me a feeling of the fear of missing out. You see all your fellow students dressed up in suits and going to orientation meetings for McKinsey, and you're like, 'Oh, maybe I should be doing that, too.' I tell them they should stay on their own path, and don't worry about what other students are doing.
If students are interested in starting their own company, what should they make sure they do their first semester?
They're not going to have any opportunity for taking an elective in entrepreneurship. But they should join an entrepreneurship club and attend entrepreneurship seminars. Most schools have an action-based learning program or field study program, where you can at least go to workshops on entrepreneurship and get some one-on-one counseling. Even if you don't have your own idea, you can try to join a team of students doing something entrepreneurial. This way, you'll know how the whole process works next year when you have your own idea. The key is to break inertia and just start moving.
Should students come into school already knowing what type of company they want to launch?
Today, most are not. A big change in the last decade is that a lot of students used to come in with very specific business ideas. Now people are coming in with more vague generalities about what they are passionate about, so we've developed a whole set of workshops on opportunity identification and how they can match their passion with problems in the real world.
When is the right time to start taking entrepreneurship classes?
Usually second semester of the first year is when the curriculum opens up a little bit. We have an introduction to entrepreneurship course in the second semester, so we encourage all first-years to take that because it is a great way to become aware of everything that is at your school. Part of that introductory course is to help them develop the language of entrepreneurship and demystify the process of starting a company.
What are the most common mistakes students make as they develop the plan for their company?
The biggest mistake is they wait too long. We tell them when they come in, it is a 1,000-ring circus, and you will easily get distracted into a hundred different areas. You have to do the things you need to do in your courses, but you also need to do the things you need to do to develop your own business. Otherwise you will find yourself in your last semester here, saying, 'Shoot, I was going to start a business and it is too late.' We tell them at the beginning, business school is a 20-month sandbox. You have to take compete advantage of it because you'll never again get so many resources.
Join the discussion on the Bloomberg Businessweek Business School Forum, visit us on Facebook, and follow @BWbschools on Twitter.
Before it's here, it's on the Bloomberg Terminal.
LEARN MORE