Citigroup Bails on Paulson, Compounding a Tough Year
By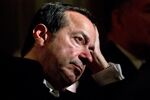 A bad 2012 just got worse for John A. Paulson.
Citigroup's private banking arm is yanking $410 million out of his Paulson & Co. hedge funds, Bloomberg News reported, citing two people familiar with the matter.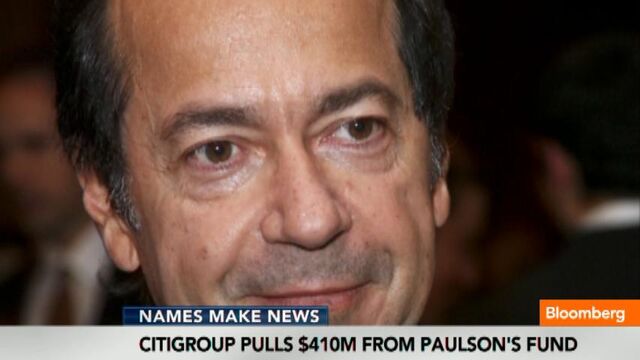 Paulson, who became a Wall Street legend five years ago for pocketing $4 billion on bets against the subprime mortgage bubble, had a disastrous 2011. His once-superhuman "Advantage Plus" fund lost more than half its value. That losing streak continued into 2012, as detailed in Sheelah Kolhatkar's June Businessweek cover story—that would be the one illustrated with a Post-It note reading "The Big Loser" stuck on top of Paulson's face—that's worth revisiting today.
By the end of May, Paulson's two largest funds had lost 6.3 percent and 9.3 percent. He told Kolhatkar that things were looking up. "I think we're back on track," he said in June, "and I'm actually quite excited about our portfolio." But the Advantage Plus fund's losses worsened to 18 percent through the end of July, Bloomberg reports. Apparently, that was enough for Citi.
Before it's here, it's on the Bloomberg Terminal.
LEARN MORE