B-School Highlights: Aug. 24
Francesca Di Meglio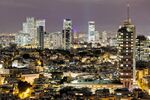 Hildy Teegen, who has been the dean of the University of South Carolina's Darla Moore School of Business since September 2007, announced Aug. 22 that she would step down. She plans to remain until a successor has been appointed, at which point she will take a one-year sabbatical before returning to the school in another, yet-to-be-determined role, according to local news reports.
In an attempt to fulfill changing market needs, the University of Rochester's Simon Graduate School of Business is launching two specialized degree programs—in business analytics and pricing—and a one-year MBA program for career builders, according to an Aug. 14 announcement. The program is currently pending state approval.
Recently, 23 students from ESADE in Barcelona, Spain, visited Israel to learn about its economic and business model, politics, and culture. The country, which is known as the "startup nation," provided the perfect backdrop for understanding an entrepreneurship-based economy, according to an Aug. 7 announcement. Israel is home to about 4,000 startups, and two new companies launch each day, according to the announcement.
In August, the Academy of Management, a professional association for scholars studying management and organizations, honored those who research management and share their findings. Among the winners were Herman Aguinis, professor of organizational behaviors and human resources at Indiana University's Kelley School of Business, who won the Research Methods Division Distinguished Career Award in recognition of his scientific contributions, and Anita McGahan, associate dean of research at University of Toronto's Rotman School of Management, who won the Distinguished Educator Award for her achievements in and out of the classroom.
The USC Marshall School of Business recently hired 12 new professors to cover accounting, marketing, finance, and business economics and management communication. Kenneth Ahern, Eric Allen, Miriam Burgos, Cary Frydman, Maria Loumioti, Daylanne J. Markwardt, Dina Mayzlin, Maria Ogneva, Sun Hyun Park, Kelly Patterson, Mark Soliman, and Marshall Vance are now among the 48 professors recruited by the school since 2008, when it began an initiative to increase the size of the research faculty and the school's impact on society.
The UC Berkeley Haas School of Business will enroll its first class in the new Berkeley MBA for Executives Program in May 2013. The program arrives as the school ends its Berkeley-Columbia Executive MBA Program, which, like this new course of study, was designed to help seasoned executives come up with fresh ideas and move their organization forward, according to an Aug. 14 announcement.
Join the discussion on the Bloomberg Businessweek Business School Forum, visit us on Facebook, and follow @BWbschools on Twitter.
Before it's here, it's on the Bloomberg Terminal.
LEARN MORE