Sling Digital's 'Moneyball' Approach to Twitter Advertising
Ryan Kim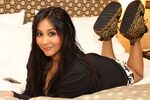 Targeting an audience on Twitter when you have a lot of money isn't so hard. Just buy a lot of the obvious keywords related to the audience you're trying to engage and wait for the advertising results. But what if you don't want to—or can't—spend a lot of money?
That's the hole that Sling Digital is trying to fill with a new product that's framed as the Moneyball for Twitter ads. Moneyball, if you don't recall, is the approach popularized by the Oakland Athletics, a low-budget baseball team that bought players cheaply and managed to win. Sling Digital's Audience Intelligence tool works by monitoring Twitter users' conversations and breaking down who they are interested in, what affiliations they have, and what sites they visit and share from. The goal is not to buy keywords but to use a lot of data to buy audiences cheaply.
From the information it gathers, Sling can figure out cost-effective keywords to buy that allow an advertiser to find the right audience but at a much lower price than buying a traditional keyword. For example, if a beer company wanted to target soccer fans, it could buy the words "soccer" or "football" for a promoted tweet, but that would be expensive. If it uses Sling, however, to listen to the millions of conversations a particular set of users is having, it can find out that buying a particular name of a footballer or a soccer club could have the same effect, because that's what people are chatting about on Twitter.
MTV has been testing Sling Digital and found it could advertise to fans of Snooki at a much cheaper rate than usual. During a recent campaign, Sling looked at the tweets of Snooki's fans and found the keywords and articles they were sharing and using, which categories they were engaging in, and which other celebrities influenced them. Choosing new keywords suggested by Sling, MTV was able to get its cost per engagement with its target audience down to $1.93, compared with $4.95 with its original keywords.
Sling is primarily focused on helping customers advertise on Twitter. But it can also help them buy display ads on other sites using the same model. So if an advertiser wants to reach a sports audience, it could pay a lot to hit ESPN.com. Or it could use Sling to buy cheaper ads on smaller sites that users are currently visiting and from which they're sharing articles. The system works on a rolling basis, looking at the last two weeks of tweets and conversations, but it can be sharpened to look at a narrower time frame.
Saif Ajani, the founder of Visibli, the Toronto company behind Sling Digital, said services like bit.ly already show what links are being shared. And tools like Radian6 analyze and monitor social media conversations. But, he says, there's still a need for a tool that pulls it all together and uses the collective data to help guide advertising decisions.
Visibli, founded in 2009, has raised $365,000 from Extreme Venture Partners and angel investors, including LocalResponse founder Nihal Mehta. The service reminds me a little of SocialFlow, a New York company that helps advertisers time their update and ads to hit users when they are most receptive to a message. LocalResponse also analyzes tweets and social updates to let advertisers act on real-time consumer intent. All of these companies spend a lot of time understanding users' conversations to optimize engagement with them.
It takes a lot of work and smart algorithms to understand what people are saying and how it can be used to target ads and updates. But if done well, that can be a big opportunity as more advertisers look to tap social sites as a way to reach consumers.
Also from GigaOM:
NewNet Q1: Advertising, Commerce, and Discovery Dominate (subscription required)
In the Wake of India's Grid Blackouts, First Solar Looks to Build Projects
One Year In: What We've Learned About CEO Tim Cook
Pure Storage Fleshes Out Flash Pitch
Prismatic Wants to Conquer the New Frontier: Mobile News
Before it's here, it's on the Bloomberg Terminal.
LEARN MORE