Saving Our Cities
Harold L. Sirkin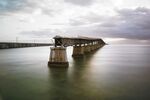 More than four-fifths (83.7 percent) of the U.S. population is concentrated in 366 metropolitan areas, according to the 2010 Census.
More than 54 percent of Georgia's population resides in the Atlanta area, for example, which accounted for 68 percent of the state's population growth from 2000 to 2010. The Houston and Dallas-Fort Worth areas house almost half of Texas' population and accounted for nearly 57 percent of that state's growth.
The New York and Los Angeles metro areas, with populations of 18.9 million and 12.8 million, respectively, accounted for more than 10 percent of the entire U.S. population. Throw in Chicagoland, my home town (9.7 million), and you understand why our cities are a big deal.
But our cities have big-time problems. Two California municipalities, Stockton and San Bernardino, have filed for bankruptcy. Harrisburg, the Pennsylvania state capital, could be next. Detroit is crumbling—and in many sections looks like an Old West ghost town.
Cities can't pay their debts. They're laying off public safety employees and teachers. As for maintaining public assets, from roads and mass transit to water and sewer systems: "Fuggedaboutit," as they say in New York.
According to a report by the National League of Cities, some 60 percent of U.S. cities cancelled capital infrastructure projects in 2011 because of fiscal problems.
Even the most basic maintenance is often neglected. As the Washington Post reported late last year, "… just like roads and bridges, the vast majority of the country's water systems are in urgent need of repair and replacement. At a Senate hearing last month, it was estimated that, on average, 25 percent of drinking water leaks from water system pipes before reaching the faucet. The same committee was told it will take $335 billion to resurrect water systems and $300 billion to fix sewer systems."
The current drought is making matters even worse. While aging water systems leak, residents of drought-stricken communities are being told to curtail water usage.
There are other problems, too. The Federal Transit Administration estimates that $15.8 billion is needed annually to maintain city transit systems: bus and light rail. To improve these systems—and heaven knows, most of them need improvement—would cost an estimated $21.6 billion per year. But combined federal, state, and local spending falls short of either mark.
Without world-class cities with world-class infrastructure and amenities, the U.S. is dooming itself to second-class status.
As any home or business owner knows, the time to fix things is before they totally fall apart.
Our country is falling apart. We can't afford not to fix things. Before the White House and Congress tackle any new problems next year, we should insist that they take on the ones that already exist.
Fixing our infrastructure and saving our cities should be a top priority.
Before it's here, it's on the Bloomberg Terminal.
LEARN MORE