Making the Most of Your MBA
Rose Martinelli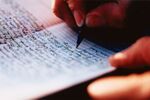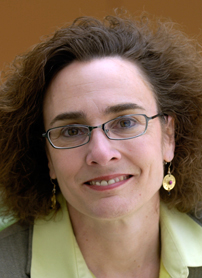 It's already mid-August and most MBA programs are either in full swing or will begin shortly. For newly enrolled students, the start of the program is an overwhelming experience filled with high expectations as well as a bit of trepidation—How will I measure up? Will I fit in? Can I succeed? How did I ever get admitted? Almost everyone who begins the MBA program encounters similar questions and fears. Knowing that the beginning of the program will likely set the course for your experience, I'd like to offer a few pointers about how to take advantage of your MBA experience.
First, consider your original motivations for pursuing your MBA—not necessarily those you wrote about in your essays, but those that were your primary goals (academic learning, team and leadership development, networking, career exploration, getting a particular job, extracurricular activities, trying new things, etc.). The most common mistake many students make is to follow the "herd mentality"—trying to do what everyone else is doing regardless of your interests or goals. My recommendation to fight this approach is to develop a hierarchy for your particular goals from which to filter your choices.
Think about choosing two primary goals along with a secondary one. For instance, perhaps academics and leadership development are your primary goals, with extracurricular activities as the secondary. You will be surrounded by people going to every career or industry presentation and joining lots of clubs. Using your filters, you can choose whether it makes sense for you to follow the group or pursing other choices. Using your filters will ensure that the choices you make align with your goals.
Second, take time to be introspective. The pace of the MBA can make you feel as if you're bouncing from activity to activity. Carve out time each day to think through what you've learned about yourself and how you interact with others. Journaling is a great way to keep track of your development throughout the program as well as measure your progress along the way. The program will fly by quickly, so find a way to take stock on a regular basis, or you may end up on stage receiving your diploma wishing you could remember more about your experience.
Finally, have fun. This may be the last time you take a break in your career to go back to school. Finding a bit of balance will be a struggle, but when it comes down to taking time to have that conversation with a colleague vs. studying in the library, choose the conversation. You will learn so much more from people than you will any textbook, and those are the relationships that can last a lifetime. Good luck!
Join the discussion on the Bloomberg Businessweek Business School Forum, visit us on Facebook, and follow @BWbschools on Twitter.
Before it's here, it's on the Bloomberg Terminal.
LEARN MORE