Sex Helps Sell Books, Barnes & Noble Learns
By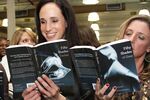 Being a brick-and-mortar book retailer is not what it used to be, but it's not all doom and gloom. There's always porn.
Barnes & Noble is crediting sales of the erotic series Fifty Shades of Grey—along with the liquidation of its archrival, Borders—with helping the company narrow losses this quarter, to $41 million. That's down from a loss of $56 million from the same quarter last year.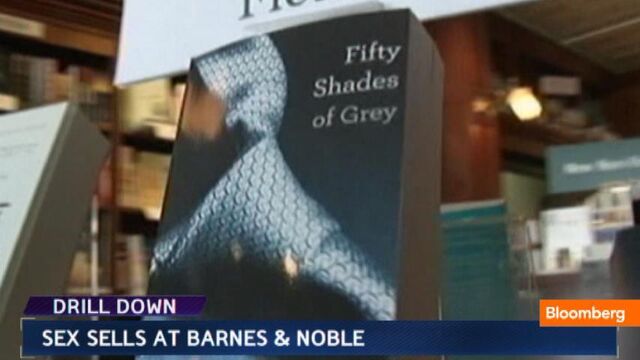 The liquidation of Borders unquestionably helped the bookseller's numbers, but there's no denying the effect that E.L. James's racy thriller has been having on the company's bottom line. The series has already sold 40 million copies worldwide (including 20 million in the U.S. alone). That's a far cry from Harry Potter's 450 million, but Fifty Shades is moving quickly: Steig Larsson's Girl With the Dragon Tattoo series took more than three years to reach 20 million in U.S. sales, while Fifty Shades has sold as many in less than six months.
Erotica—or just good old pornography—has a long and proud history of helping other industries. Porn helped fuel the home video revolution of the 1980s. It's a major revenue center for cable companies, which sell it on demand, and for the hotel industry, which charges exorbitant rates for in-room adult programming (or so I've been told). Magazines have long used sex and titillation to boost sales, and online sex sites multiply by the hour (or so I've been told).
Panasonic (6752:JP), Comcast, Marriott International, Hearst, and many other corporations have benefited from porn. It's a very respectable group. Barnes & Noble should be proud to count itself among them.