B-School Twitter Roundup
Alison Damast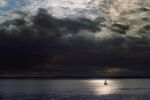 This week's Twitter roundup of happenings in the business school world includes the 50th anniversary of women first enrolling as MBA students at Harvard Business School, the emergence of sailing as a popular sport at B-schools in the Pacific Northwest, and a group of business students in Florida recognized for their work in helping low-income students learn financial literacy.
The final steel beam will be placed this week on the future home of Drexel University's LeBow College of Business, a 12-story, 177,500 square-foot business center scheduled to open in the fall of 2013 (@LeBow, 8/20).
Ralf Kloeckner, a second-year German MBA student at Duke University's Fuqua School of Business, blogs about how class handouts from such courses as Decision Models & Information Management helped him succeed during his summer internship at Enova in Chicago (@DukeFuqua, 8/17).
The vast majority of MBA alumni who graduated from 2000 to 2011—92 percent—said their MBA degree helped prepare them for leadership positions, according to the Graduate Management Admissions Council; a further 79 percent said the degree helped them manage their work-life balance (@GMACResearchers, 8/17).
Harvard Business School Dean Nitin Nohria and Professor Robin Ely reflect in a video on the significance of the 50th anniversary of women having been accepted into the school's MBA program (@HBSNews, 8/17).
The Thunderbird School of Global Management's Project Artemis program is getting ready to host its fifth cohort of Afghan women entrepreneurs, who will receive full scholarships and be paired with experienced business women executives to mentor them for two years (@Thunderbird, 8/17).
The MBA Sailing Club at the University of British Columbia's Sauder School of Business, one of the most popular clubs at the business school, is preparing for its MBA regatta this month in downtown Vancouver, where local teams will compete against MBAs from the University of Washington, Bainbridge Graduate Institute, and other schools from the Pacific Northwest (@UBCMBA, 8/16).
Vijay Mahajan, a professor at the University of Texas, Austin's McCombs School of Business, spent three years researching Arab consumers in 18 countries for his book The Arab World Unbound: Tapping into the Power of 350 Million Consumers, released this month (@UTexasMcCombs, 8/16).
Ana-Laura Diaz, an attorney who is halfway through the MBA@UNC program at the University of North Carolina's Kenan-Flagler Business School, offers a few tips in a student blog on how new students can succeed in the online program (@MBAatUNC, 8/16).
The State Farm Financial Literacy Lab, a program at Florida International University's College of Business that brings financial literacy education to low-income high school students, was awarded the Pro Bono Planners of the Year by Financial Planning magazine (@FIUBusiness, 8/14).
University of California, Berkeley's Haas School of Business releases a new series of case studies written by faculty at the business school, some of which come from the school's more unique courses, such as Cleantech to Market and the school's Haas@Work program (@richlyons, 8/13).
Before it's here, it's on the Bloomberg Terminal.
LEARN MORE