The Greeks Head for a Scary Meeting With the Germans
The Greeks look to the Germans for more help
By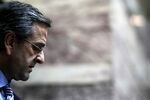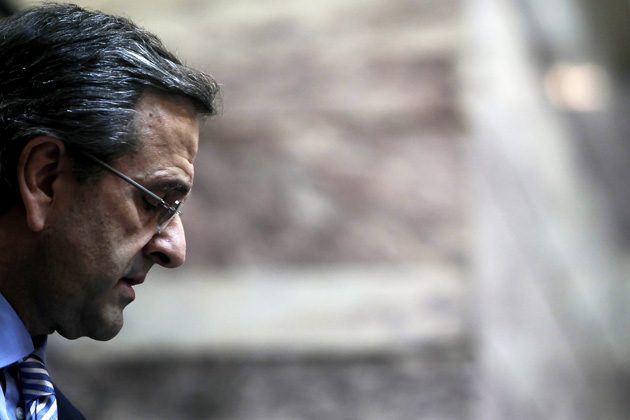 Antonis Samaras, the prime minister of Greece, heads to Berlin this Friday to meet with Chancellor Angela Merkel and her advisers. It will be a difficult meeting.
The Germans don't want to cut the Greeks any more slack. Finance Minister Wolfgang Schaueble said on Aug. 18 that "it is not responsible to throw money into a bottomless pit," the pit being Greece. German Foreign Minister Guido Westerwelle has vowed there would be no "substantial watering down" of Greece's bailout terms. Merkel has been more conciliatory in tone, but not very specific about what she could do next for Greece. German voters are grumbling about the cost of propping up the Greeks.
So Samaras will be playing to a tough audience. He must convince Merkel that after being a rudderless ship, due to two national elections and general political instability, Greece is now in safe hands. He will point to the fact that his government has moved quickly to shut down some public organizations and to push on with its privatization program, with some sales expected this year. He will also underline the fact that despite the fragile nature of his three-party coalition, which contains parties from different parts of the spectrum, there is broad agreement on sticking with the austerity measures. Greece's leaders have given the green light to most of the planned €11.5 billion in spending cuts for the next two years. Samaras will also show Merkel the plan for the savings that the troika (the International Monetary Fund, the European Commission, and the European Central Bank) is demanding. This savings plan has just been put together by Greece's finance ministry but needs the coalition leaders' final approval.
Samaras must drive home what a difficult economic and political situation Greece is in. The economy is expected to contract by 6 percent to 7 percent this year (Greece is in its fifth year of recession). Unemployment is at 23 percent. So Samaras's argument will be that if Greece continues to cut wages and pensions as well as other spending, Greece will be locked in a death spiral that will ruin its ability to sustain its debt. "Samaras can play the contagion card," says Domenico Lombardi, a senior fellow at the Brookings Institution. In other words, if Greece has to exit the euro, the common currency could suffer a serious blow. That's a risky strategy. The Germans have publicly voiced their doubt about how much damage a "Grexit" would actually cause.
At this stage, what the Greek government would like is to spread the austerity measures out over the next four years, rather than the two years the Greeks originally promised. But Samaras knows he is not in a position to make demands now. He would rather show the Germans and other euro zone partners that he is getting Greece on the right track. He will wait for the troika report, which will highlight weaknesses but might also underline the renewed effort being made. This means he will raise the issue of two extra years but won't make it a point of negotiation for now.
Ideally, Samaras would like to come out of the Merkel meeting with the sense that the Germans are not looking to pull the plug and that they are encouraged by the new government's stance. The German government "will have to show its voters that from now on, for every euro given to Greece, there will be concrete action by the Greeks to fix their problems," says Lombardi.
Before it's here, it's on the Bloomberg Terminal.
LEARN MORE