Trulia's a Killer Site. Is It a Wise Investment?
By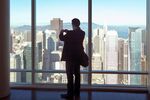 With the U.S. housing market finally showing signs of having a pulse, what better time for San Francisco-based online real estate site Trulia.com to launch a $75 million initial public offering?
Trulia has a graphically rich site—you gotta love the neighborhood crime heat maps—with a searchable database containing 110 million properties that attracted 22 million unique visitors during the first half of this year. Even better, plenty of real estate agents are willing to pay a subscription fee to access those potential buyers. Trulia and similar sites, such as Zillow and Realtor.com, are doing their bit to disrupt America's $1 trillion residential real estate sector, make home values more transparent, and kill off yet another revenue source for dead-tree metro newspapers. What's not to like about Trulia?
Well, plenty, actually. Online real estate sites face the same challenges that far bigger Internet companies, such as Facebook and Groupon, confront—namely, how to make money off their audience, diversify their revenue base, reach mobile users, and so on. That's why investors have gone all wobbly. (Facebook shares have lost just about half their value since the social network's IPO in May.)
Trulia is playing in an already crowded field, and real estate pros can use Facebook, Yahoo, Zillow, and other sites to move their fixer-uppers and $2 million five-bedroom sprawls. They also compete with Trulia for display advertising, another key revenue source.
Back in early 2011, Google shut down its real estate listing feature on Google Maps due to lack of demand. If Google decides to get back in at some point, things could get complicated for Trulia, as it relies on the search engine to drive traffic to its website. Trulia offers a pretty good mobile ad subscription product for real estate agents, but it's far too early to say whether the product will fly or not, the company notes in its S-1 SEC filing. There's no question that Trulia's growth rates have been phenomenal. Revenue has shot up 119 percent, to $38.5 million, since 2007. Less impressive have been the losses, which have actually increased over the past three years.
Finally, when Trulia's lead underwriters JPMorgan and Deutche Bank Securities launch their IPO road show, comparisons with the far bigger Zillow site will surely be thrown their way by prospective investors. Zillow is making money but just forecast lower growth, and its stock has taken a pummeling, too, off 17 percent from its recent 52-week high of $44 in early May.
In this year of investor Internet disillusionment over Facebook, Zynga, and Groupon, the Trulia IPO seems destined to get a skeptical look.
Before it's here, it's on the Bloomberg Terminal.
LEARN MORE