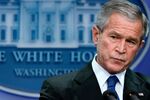 "The credit markets are beginning to seize up a little bit. The economy is weak, job growth is lackluster."
—Rajeev Dhawan, director of the Economic Forecasting Center, Georgia State University, in "Fed Cuts Discount Rate to 5.75% to Ease Credit Crunch (Update2)", by Scott Lanman and Brendan Murray, Bloomberg News, August 17, 2007
It is the fifth anniversary of the beginning of the financial crisis. That evening, I spoke to Allan Meltzer and David Malpass on Bloomberg on the Economy.
The great historian of Carnegie Mellon University wavered as he described the majesty of the power of our Lender of Last Resort. Malpass, of Bear Stearns, described the central bank's abrupt intrusion to protect our financial system.
The big banks have been saved. The cost can be identified by debit and credit but also in other manifestations.
For too many, life has "seized up." Many economies are weak. World job growth continues lackluster.
The non-bank cost has been financial repression, a great distortion, and entrenched instability.
Year Six begins. Here is to courage for our collected leaders. Here is to collected courage for exhausted followers. Both will need it. This is getting old. Discuss.
Before it's here, it's on the Bloomberg Terminal.
LEARN MORE