Working at Dish Network or Foxconn: What's Worse?
By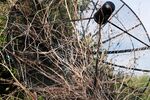 (This story has been updated with responses from Foxconn.)
Working at Dish Network is no walk in the park, if you read disgruntled employees' reviews on jobs site Glassdoor.com. "Management treats you like monkeys," complains one advanced technical support representative in Hilliard, Ohio. It's apparently so bad that the satellite TV company is the worst employer in the U.S. in a ranking by news site 24/7 Wall St. based on reviews on Glassdoor.
"We are in the midst of a company engagement survey that is part of a concerted effort to identify issues among employees and bring forward solutions," Dish spokesman Robert Toevs writes in an e-mail. "We are changing the ways we are doing business in an effort to win not only with customers, but also with all of our stakeholders—employees, business partners, shareholders, and the communities in which we reside."
What's eating everyone at Dish anyhow? Workers complain about low pay, mandatory overtime, and bad management. Yes, we all wished we worked at perk-happy playlands such as Google, but for now, Dish Network workers can take comfort in the knowledge they at least don't make a living at an early 20th century meat packing plant or, say, Foxconn, the embattled Taiwanese company that assembles Apple products in China.
Dish at least claims, on its careers page, to be concerned with "taking care of you today," with medical insurance and flexible savings accounts, and "taking care of you in the future," with life insurance and 401(k) accounts. There are no such charades at Foxconn, which bluntly states on its website that one of the "predictors of failure" is if the job candidate expresses "too much emphasis on money and benefits" at the interview or appears "overbearing, overaggressive, conceited."
Other complaints about Dish: "Extremely micromanaged. 95 percent of calls are from irate customers," writes a customer service representative in Phoenix. A former employee in Englewood, Colo., comments, "You are not allowed to leave the building without swiping your badge in order for management to track hours." This person adds: "Lunch has to be taken between 11:30 and 2:00 p.m. no matter what" and "employees are encouraged to eat lunch at their desk in order to 'work through it.'"
Sure, this kind of environment can be emotionally wearing over time, and Dish workers gained no sympathy from customers when the company dropped AMC in July, right as Breaking Bad was starting back up.
But as workplace complaints go, being encouraged to eat at one's desk is slightly less dramatic than the worker suicides and deadly accidents reported at Foxconn. Nor are there reports at Dish of "several health and safety risks; and crucial communication gaps that have led to a widespread sense of unsafe working conditions among workers," as the Fair Labor Association discovered at three Foxconn factories in China this year after a month-long inspection.
"We are setting a precedent for our industry not only by participating in this important audit but also by fully implementing an action plan that we developed together with the FLA to ensure our policies and practices are in full alignment with their Code of Conduct, one of the most stringent in the industry," Foxconn Technology Group states in a written response. The company says it has one of the highest employee recruitment and retention rates in its industry in China.
It adds: "Foxconn is not perfect, but we have made tremendous progress and our role as an employer-of-choice and a leader in compensation and other labor practices is widely recognized by independent third-parties, NGOs, media as well as customers."
Foxconn has promised to improve working conditions further, though its problems even extend to the U.S., where an employee in Houston wrote on Glassdoor in 2011 that you need to work overtime to show you are committed to your job, but overtime is not paid. Another in San Jose grieves, "Just work, no life at all."
A rare upbeat Dish employee in Englewood called the company the "land of opportunity," saying, "It's a great place if you're a hardworking individual, but it's not for everyone." The truly dissatisfied who just can't seem to muster that kind of positivity can try to enjoy their free Dish network service when they get home from work. Hopefully, they're not fans of Breaking Bad. But then, there's always Apple TV for that.
Before it's here, it's on the Bloomberg Terminal.
LEARN MORE