MBA Alumni in the News: Aug. 16
Louis Lavelle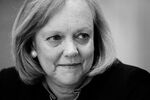 Each week, Bloomberg Businessweek brings you an update on how MBA alumni from top business schools are making news—the good, the bad, and the ugly. This week, graduates from Harvard, Northwestern, Hofstra, and Fordham were among those making headlines.
Loose Lips: An MBA graduate of Northwestern's Kellogg School of Management, George Holley, pleaded guilty to insider trading. The former chief executive officer of Home Diagnostics, 72, admitted that he tipped his cousin and a friend that Nipro, a Japanese maker of medical equipment, would buy his company, three weeks before the announcement. Shares rose 89 percent on the news. Sherif Mityas, a former A.T. Kearney partner and Kellogg MBA, received three years' probation on insider trading charges. He pleaded guilty in March to one count of securities fraud for making trades in the stock of NBTY after learning that a client, Carlyle Group, was planning to buy the vitamin company.
What Happens in Vegas: Billionaire hedge fund manager John Paulson, a Harvard Business School MBA graduate, made a $17 million housing bet, buying 875 acres near Las Vegas. The purchase was made through the Paulson Real Estate Recovery Fund, which seeks to build houses on undeveloped land and resell the properties to homebuilders.
Heading for the Exits: Under pressure from its biggest shareholder to seek buyers, E*Trade Financial ousted CEO Steven Freiberg, an MBA graduate of Hofstra University's Zarb School of Business, and the company's third chief in four years. Frank Petrilli, an MBA graduate of Fordham University's Graduate School of Business, was named CEO on an interim basis. Coinstar announced that Redbox founder and Harvard MBA Gregg Kaplan is leaving the DVD rental unit to pursue other opportunities. Anne Saunders, an MBA graduate from Fordham, was named president of the unit. There is no search planned to replace Kaplan as Coinstar president. Don Stebbins resigned as CEO of Visteon, the auto parts maker that's been the subject of takeover speculation. Stebbins, an MBA graduate of University of Michigan's Ross School of Business, led Visteon out of bankruptcy in 2010. Tim Leuliette, also a Ross MBA, was named interim chief.
New Board Member: Teva Pharmaceutical nominated Galia Maor, one of Israel's most prominent female business leaders, to its board. Shareholders will vote on the nomination on Sept. 12. Maor is the former CEO of Bank Leumi Le-Israel and an MBA graduate of Hebrew University.
Do the Shuffle: Meg Whitman, CEO of Hewlett-Packard and a 1979 MBA graduate of Harvard Business School, reshuffled management at the top of HP's enterprise services business. Among the moves: naming Mike Nefkens to replace John Visentin, who headed the unit, on an acting basis, and naming Jean-Jacques Charhon, the unit's chief financial officer, its chief operating officer.
Silver Lining Department: With the company's stock down 70 percent since its IPO in December, Zynga CEO and Harvard MBA alum Mark Pincus doled out equity grants to full-time employees to avoid a talent stampede. The game maker had 2,846 full-time employees at the end of last year and awarded stock to all of them after an earnings report on July 25 caused a plunge in the stock price that eroded the value of existing grants.
Change Is in the Air: J.C. Penney CEO and Harvard MBA Ron Johnson said his overhaul of the company is on track. Shares surged 5.9 percent on the news, the biggest one-day gain since January. Johnson is tweaking the retailer's pricing strategy after the previous plan confused customers by reducing sales events and coupons.
Join the discussion on the Bloomberg Businessweek Business School Forum, visit us on Facebook, and follow @BWbschools on Twitter.
Before it's here, it's on the Bloomberg Terminal.
LEARN MORE