A Chart That Explains the Path to a Global Urban Majority
Which countries became at least half urban the fastest?
By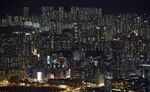 It's been a few years since the majority of the world's population shifted to cities. But, of course, this urban majority didn't all happen at once.
A new report out from the Asian Development Bank has a special chapter on "Green Urbanization in Asia." While there's a lot of interesting information there, one chart stood out. As you can see below, this chart tracks the time it has taken for the populations of various parts of the world to go from roughly 10 percent urban to 50 percent urban.
Not every place on this chart has actually crossed the threshold; not yet, anyway. Asia and the Pacific region, for example, won't reach an urban majority until 2025. For those places that haven't yet made it, they will soon. (The original chart had some inaccurate bar lengths and dates, but we've gone in and fixed those mistakes.)

Below, we've ranked each of the countries and regions in this chart by how quickly they've passed the 50 percent mark, and included the year it happened or will.
| | | |
| --- | --- | --- |
| Country | Time to Urban Majority | Year |
| Bhutan | 55 years | 2035 |
| Laos | 60 years | 2030 |
| China | 61 years | 2011 |
| Indonesia | 65 years | 2015 |
| Vietnam | 90 years | 2020 |
| Asia and the Pacific | 95 years | 2025 |
| North America | 105 years | 1930 |
| Europe | 150 years | 1950 |
| Latin America and the Caribbean | 210 years | 1960 |

Photo credit: Bobby Yip/Reuters