Corporate Breakups: The Hot New Growth Strategy
Larry Popelka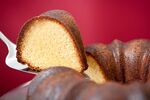 Last week, Dean Foods, the largest U.S. dairy company, announced it was breaking up by splitting off its organic WhiteWave division. It turned out to be management's best move in quite some time. The company's stock jumped 35 percent on the news, Dean's biggest single-day increase since it began trading 16 years ago.
Six weeks ago another major food company, Sara Lee, consummated its breakup by splitting the last remnants of its company into Hillshire Brands and DE Master Blenders. In October the largest U.S. food company, Kraft Foods, will be split in two. All of these moves have been positive for investors: Kraft's stock price is up 25 percent since the announcement last August.
This is just the beginning. Corporate breakups are on the rise. In 2010 there were 16 U.S. corporate public company spinoffs; last year there were 19. In 2012 there are already 11 completed spinoffs, with 13 more announced, including Abbott Laboratories and Tyco International.
Not long ago many of these companies were chasing acquisitions in the belief that scale was critical to their success and that acquisitions would bring synergies. But in many industries that's changing. The synergies garnered by large companies today are shrinking, while organizational inefficiency from size has become a greater burden.
In the food industry, where Kraft and Dean Foods compete, the economies of scale have become negligible. Through virtual capabilities, small companies today can often buy raw materials, manufacture products, and sell and distribute them as cost-effectively as big companies.
Small companies often have advantages with suppliers and customers. Food industry retailers such as Wal-Mart Stores, Whole Foods Market, and Costco Wholesale go out of their way to support products from smaller companies as a way of increasing competition and reducing the clout of big, inflexible manufacturers. Horizon organic milk will likely receive more support from key retailers like Whole Foods now that Horizon will be a separate entity from Dean, making the company better able to tailor its efforts to these customers.
Perhaps the biggest problem with large companies today, though, is organizational inefficiency. Most companies describe their breakups as allowing them to "increase focus." But what they really mean is it has simply become too darn hard to manage and grow big companies.
Business today is complex, and senior managers need to have more time to get directly involved in growth initiatives. Company breakups often reenergize growth and innovation by eliminating bureaucracy and putting the leaders back on point for expansion. One week after the Sara Lee split, new Hillshire Brands Chief Executive Officer Sean Connolly announced an aggressive new growth plan.
Expedia's spinoff of TripAdvisor at the end of 2011 accelerated growth for both companies. Expedia's stock—long a lackluster performer—is up 84 percent in value year-to-date, and TripAdvisor's stock is up 32 percent.
Large companies that stumble try to fix their problems with restructurings or reorganizations. But restructuring large companies is difficult, often taking a year or more to yield results—if ever.
Breakups are not a solution to every problem—but for many corporations today, the sum of the parts may be worth more than the whole.
Before it's here, it's on the Bloomberg Terminal.
LEARN MORE