Two Questions Haunting J.C. Penney
Alexander Chernev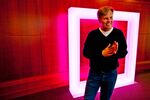 When earlier this year J.C. Penney announced it was switching to everyday low pricing, it was clear that the company had embarked on a major redesign of its business model. The proposed redesign was so extensive one could argue that it was almost like starting a new company from scratch. Echoing that view, J.C. Penney's chief executive, Ron Johnson, announced that he was "treating the department store chain like a startup company."
The analogy of J.C. Penney to a startup is not so far-fetched. J.C. Penney is rapidly becoming a very different company. It currently is in the midst of redesigning its stores and changing its business concept to stores-within-a-store, switching suppliers, and reshuffling the management team. Its value proposition has also evolved from offering popular brands at discounted prices to offering fashion brands at everyday low prices. Even the century-old J.C. Penney brand was replaced with a more modern-sounding JCP name and logo.
And then there is the wave of technology being infused into its stores. For starters, J.C. Penney will replace the old-fashioned cash registers with mobile checkout devices similar to those used in Apple stores. JCP is also introducing self-checkout kiosks that will enable customers to get in and out of stores quickly. With the advancement of electronic payments, JCP is even considering eliminating cash purchases by the end of next year. JCP will also replace the conventional bar-code tags with RFID (Radio-Frequency Identification) tags that will enable customers to check out without physically scanning individual items.
These profound changes, argues Johnson's management team, not only will be embraced by current customers but will also attract new shoppers. But is this really the case? The core of J.C. Penney's existing customer base consists of price-conscious shoppers drawn to the frequent promotions and deep discounts. J.C. Penney's new pricing strategy replaced these promotions and discounts with the idea of "fair pricing"—a strategy that most customers found very confusing. The result: Same-store traffic and sales fell dramatically for a second quarter, indicating—not surprisingly—that J.C. Penney 's strategy misfired.
The solution to the problem is to "educate the customer on our pricing strategy," according to Johnson. Yet J.C. Penney 's problem is not just that its customers are unaware of its pricing strategy. The real problem is that, following its "startup" strategy, J.C. Penney is trying to build a new type of store for a different consumer. And while in theory it is possible to "educate" consumers that coupons and sales don't matter, as well as try to change their view of family values, experience shows that attempting to modify consumer beliefs and habits is a daunting task. Business history is littered with examples of companies that have failed to do so.
To succeed in creating value for its shareholders, J.C. Penney must create value for its customers. This means its strategy should be able to answer two fundamental questions: Why should J.C. Penney 's current customers continue to shop at J.C. Penney ? and Why should any of competitors' customers switch to J.C. Penney ? If it is not able to retain most of its customers and attract new ones, J.C. Penney is destined to fade into oblivion, as did other retailers that lost touch with their customers.
Before it's here, it's on the Bloomberg Terminal.
LEARN MORE