The MBA's Value: Shifting, but Strong
Rose Martinelli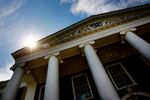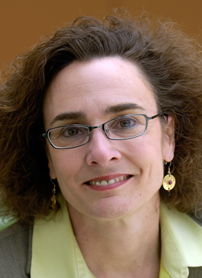 I'd like to depart from my typical blog content to weigh in on the many discussions in the media regarding the value of the MBA degree. There is one thing that is known—change is inevitable. The dominant career paths of today will likely change as new economic drivers replace the old. So what's the purpose of additional education?
Regardless of the stage in your career or career plans (including those of career changers), the MBA is an educational pathway that will help you navigate the unknown with new tools and provide a deeper understanding of the world and the global economic environment, along with an opportunity to diversify your skill sets to be prepared for those inevitable changes ahead.
Still, being realistic about your expectations of the degree in the short term is very important. An MBA does not guarantee particular career pathways, but it does guarantee an environment of learning, engagement, exploration, and personal development. Those experiences will become the foundation on which you will build your lifelong career. The language of business is highly transferrable across industries, including for-profit, not-for-profit, and government administration. So while many graduates begin their careers in one industry, many find themselves in a very different one just a few years later, having leveraged prior experience, abilities, and networks to pursue new opportunities as they appear. So whether you are a career changer or a career "enhancer," adaptability will be critical in maximizing your MBA experience and future career trajectory.
Managing the MBA investment upfront can be challenging, since the total costs can easily amount to well more than $100,000 for many programs. For those of you who are more risk-averse, choosing the right program format will be important in hedging those upfront costs.   In one of my earlier posts, I covered some of the principles regarding the different program formats that may be useful to review as you weigh your options.
Yes, the ROI of the MBA has changed significantly over the past decade, but its long-term value has not diminished. Ultimately you are investing in yourself, and the MBA is just one of the steps along the way to a lifelong commitment to learning, providing you with the flexibility (and credibility) to go where opportunities arise. The value remains even though the immediate payoffs may be less clear on graduation. Just talk to the thousands of MBA graduates who have navigated tough economic conditions in the past. It's the long view that counts.
Join the discussion on the Bloomberg Businessweek Business School Forum, visit us on Facebook, and follow @BWbschools on Twitter.
Before it's here, it's on the Bloomberg Terminal.
LEARN MORE