How to Keep Cloud Computing Costs Under Control
Verne Kopytoff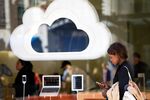 Your company has enthusiastically embraced cloud computing. All its website data, customer records, and payroll information sit in the cloud—that is, on servers managed by third parties. Life is easier, right? Probably. But cloud services aren't free. Bills can balloon if no one pays attention.
Enter Cloudability, one of several startups that help customers track spending across multiple cloud services and identify waste and potential cost savings. With so many business departments using so many cloud services, it's common for a company's accountants to confront unpleasant surprises at the end of the month.
Jason Fuller, head of cloud service delivery for Pegasystems, a business software company based in Cambridge, Mass., says it took two employees two or three days each month to find and organize dozens of cloud service bills. Since becoming a Cloudability customer earlier this year, managers now receive automatic e-mails with updates on spending, along with alerts regarding individual accounts deemed likely to exceed budget.
"When you see it everyday in your e-mail—today you spent $800, tomorrow $1,800—you say to yourself: 'I didn't know I was spending that much,'" Fuller says. "You tell yourself that you really need to cut spending."
He likens it to inspecting water or electricity bills. If you take the time to read them, you're more likely to conserve, he says. Cloudability, based in Portland, Ore., was founded last year as cloud services entered the mainstream. Instead of buying a big stack of business software, many companies are adopting services that can do the same work but are managed by third-parties and are accessible online. Cloudability lets customers track spending on more than 100 cloud services such as Salesforce, Amazon Web Services, and Heroku, a platform for building cloud software. The cost is free for a basic Cloudability account, while an enhanced version requires a monthly subscription.
Other cloud bill tracking systems include uptimeCloud, Cloudyn, and RightScale's PlanForCloud.
Cloudability's 3,400 customers provide a window into the adoption of cloud services by businesses. On average, the company's paying customers spend $20,000 monthly across 4.2 cloud accounts, although that number has likely grown since Cloudability last measured several months ago.
Cloud services differ in how customers are billed. Some charge a flat monthly fee per employee, while others base the price on the amount of use. Tracking it all is complicated in the best of situations. The realities of the today's business world add to the difficulty.
Getting new technology once required going through the IT department, which alone had the expertise to install it. Spending was therefore easy to control. Today, individual departments are increasingly choosing their own technology, including cloud services, which are relatively easy to engage and use. IT departments and a company's top tech executive, the chief technology officer, may be totally unaware of what is being selected, inviting chaos in billings.
"[Chief Information Officers] are being disintermediated," says Mat Ellis, Cloudability's chief executive. Companies can try to impose tight controls on technology spending, he adds, but it will probably come back to haunt them by slowing innovation.
Pegasystems's Fuller says that spending on cloud services at his company dropped 20 percent shortly after Pegasystems began tracking spending. The reports helped accelerate development internally of a timer that automatically hibernates connections to Amazon's cloud service, which Pegasystems uses heavily. Many of the accounts are billed by the hour. Turning them off temporarily can save a lot of money over time.
"The cloud becomes more of a commodity that you can turn on and off," Fuller says.
Before it's here, it's on the Bloomberg Terminal.
LEARN MORE