Cloud Computing Gains Wary Converts
Verne Kopytoff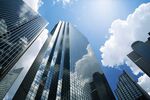 Scribbling customer orders on small slips of pink paper was no way for a thriving business such as Carlo's Bakery in Hoboken, N.J., to operate. Some orders disappeared. Others were filled twice or written in such harried handwriting as to be illegible. Eventually, the bakery's management decided enough was enough and adopted Salesforce's computerized system for logging orders and tracking customers. Because the service is in the cloud, the bakery avoids the headache of operating a mini-data center and installing regular security updates.
It's all handled from Salesforce's servers. All Carlo's has to do is to bake cakes. "I'm not in the business of maintaining that kind of infrastructure," says Leo Minervini, Carlo's chief information officer. "It was basically pen and paper up until two months ago."
Already widely adopted by businesses, cloud computing continues to gain new converts. Seventy two percent of all companies are at least piloting a cloud service, according to a recent survey of 572 business and technology executives by IBM, which sells cloud services. But that report also showed that businesses are more cautious about adopting cloud computing than they are committed to it. Only a small fraction of respondents—13 percent—said their companies have "substantially implemented" the cloud.
Outages, security, and the price tag are just some of the concerns causing businesses to take a cautious approach. Making a bad choice can be expensive. For example, a study of outages at 13 cloud providers by the International Working Group on Cloud Computing Resiliency, a group of academics and technology industry representatives, cataloged at least 568 hours of downtime since 2007. The cost to customers was an estimated $71.7 million.
Cloud computing is a widely adopted term for entrusting data and software to a third party. The information sits in a remote data center and can be accessed via the Internet. The arrangement lets companies avoid the complications of maintaining servers while still benefiting from what technology can offer. In addition to tracking customer orders, cloud services can store documents, perform accounting, and run the software that's critical to operating many websites.
Carlo's Bakery joined the cloud at a time of rapid growth in its business, due in part to its starring role in the television reality show, Cake Boss, on TLC. The exposure has helped the company ramp up sales: It now has 150 employees churning out 50 specialty wedding cakes, 20,000 cannolis, and 1,500 pounds of fudge in an average week.
The change inside the bakery has been dramatic since the new technology premiered two months ago. Instead of filling out forms by hand and using carbon copies for record keeping, employees enter orders on iPads. When customers call, employees can quickly look up their information and history. Coordination between the retail store and the commissary, the main baking facility located in a nearby town, has improved.
Lost orders make for unhappy customers, after all. Accidentally baking duplicate cakes is costly, particularly if they are ornately decorated wedding cakes that sell for hundreds of dollars. "Specialty cakes are like sculptures," Minervini says. "It takes a lot of time. It's not like an apple pie."
Employees who were used to the old way of doing business required training and persuading. Doubters eventually changed their minds when they saw that they could call up records with only a few clicks, Minervini says. In the future, the bakery plans to sell cakes online and make local deliveries via partners—all of which will be tied into the new system. The integration is complex and some features will require custom-built software.
The economics of cloud computing depend on the type of pricing with each service. Some, such as Salesforce, charge a flat monthly fee; others charge by usage. Minervini says he pays about $2,300 a month. James Staten, an analyst with Forrester Research, says cloud services save money for some companies, compared with maintaining the technology in-house. It may be a waste for others, particularly businesses that fail to make much use of their cloud service. "When you light something up in the cloud, you start paying for it—and if a few days later you're not using it, you're still paying for it," Staten says.
In some cases, companies retreat from the cloud after discovering it's not for them, Staten says. Businesses must carefully evaluate whether they are ready and whether cloud services are right for what they want to do. Have they planned for enough capacity? Changing course after the fact can be expensive. Is the software they use compatible with the cloud? A lot isn't. Is it cheaper to operate a data center in-house? Sometimes.
Resistance within a company to the cloud can be cultural, says David Smith, an analyst with Gartner. Giving up control to a cloud vendor can be difficult for a company that has always looked after its own computing. Some companies balk at giving up control over data security. (Those concerns won't be calmed by a Wired reporter's account of how his Gmail, Twitter, Amazon, and Apple accounts were wiped out by hackers.) "Security issues are legitimate," Smith says. "But a lot of times the security issues are cultural. A lot of security issues are job-security issues."
Companies are also known to be scared away by outages that make their data inaccessible, grinding business to a halt. Some outages may be the fault of the cloud provider—a technical glitch, for example—but customers may also be to blame because they have failed to implement redundancies or ensure security. In June, for example, Amazon.com's cloud service, Amazon Web Services, suffered a six-hour outage at one of its data centers. A number of startups, including online photo service Instagram and mobile reading app Flipboard, were knocked offline.
Salesforce also occasionally experiences hiccups. Last month some of its customers could not get access for two hours. The company insists that its service is reliable, citing statistics that it is available more than 99 percent of the time.
Minervini, aware of the risk of outages, remains committed.
"The reality is that if I have a boatload of hardware on premises, I could have a power outage here, I could have a breach here," Minervini says. "I feel confident that Salesforce is doing a good enough job at protecting their investments. I want them to worry about it."
Before it's here, it's on the Bloomberg Terminal.
LEARN MORE