B-Schools Jump on the Online MBA Bandwagon
Alison Damast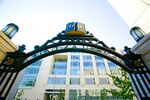 Students looking to attend an online MBA program this fall will find a plethora of new options as a growing number of second- and third-tier business schools are jumping into or expanding their presence in the growing online degree market.
The schools are hoping to carve out a niche for themselves in what is fast becoming an increasingly crowded marketplace by offering students programs that include sophisticated videoconferencing software, social media tools and, in some cases, required residency components. The new programs come at a time when interest in online business degrees is booming. A recent study of online students conducted by Learning House and Aslanian Market Research, two companies involved in online educational consulting, found that one-third of the nearly 3 million online students are pursuing business degrees, by far the most popular field for online degrees. About two-thirds of online students attend not-for-profit institutions, the study found, an area where many of the new business programs are popping up. At the same time, more employers are becoming amenable to online MBA degrees, as the degree is beginning to lose some of the stigma it has had in the job market.
As applications to full-time MBA programs are slowing, and signs that the slump may be getting worse, many second- and third-tier business programs are looking for innovative ways to reverse the trend and keep tuition revenue growing, says Michael Horn, executive director of education at Innosight Institute, a nonprofit think tank in Mountain View, Calif.
"The opportunity cost to leave your job is probably higher for a lot of students [these schools] would normally attract, so they're feeling that pinch first," Horn says. "Online learning can solve that problem. It allows them to offer the education experience to students who are still working and not forfeit tuition, which makes it better for everyone."
Pepperdine University's Graziadio School of Business and Management in Malibu, Calif., last month announced it was launching an online MBA geared toward working professionals. The new two-year program will initially take about 25 students, but the school plans to eventually enroll 350 students, says David Smith, Pepperdine's associate dean of academic affairs. The program will offer students the chance to consult with companies in a virtual environment, allow for rich interactions between students and faculty, and have a required three-day residency, he says.
"We feel if we do this well it will help strengthen our brand and reputation, help our on-ground programs, and give us a strong market presence," Smith adds.
George Washington University's School of Business is offering a new suite of four online programs in the next academic year, including an online MBA and three specialized master's degrees. The school has offered an online MBA in health care for the last eight years but wanted to expand its offerings to reach more millenials and working students who want to study online, says Liesl Riddle, the school's associate dean for MBA programs.
The online MBA program virtually replicates many of the popular features of the school's full-time MBA program, Riddle says. To do this, it will include an online mentoring program, "MBA in Action" roundtable discussions, and a monthly Sunday evening discussion with business and policy leaders and professors, as well as a required four-day residency class on the school's D.C. campus, all of which will give the program a "strong community feel," she says.
Other schools joining the online MBA market this year include University of Texas Pan-American's College of Business Administration, University of New Hampshire's Whittemore School of Business and Economics, and Thomas Edison State College in New Jersey.
With more competition, schools are being proactive about how they market their programs to prospective students. For example, the business school at Texas A&M University at Corpus Christi launched an online MBA program last fall but recently hired a marketing firm to promote the program nationally as enrollment last year wasn't as high as the school had hoped, says Moustafa Abdelsamad, the school's dean.
"Before we declare it a real success story, we'll wait one more year and see how things are going," Abdelsamad says.
The question now is whether the elite MBA programs will eventually decide to start their own online MBA programs, as the University of North Carolina's Kenan-Flagler Business School did last year with its new online MBA program, MBA@UNC. A number of top-ranked business schools, including the University of Pennsylvania's Wharton School and the University of Virignia's Darden School of Business, have started to dabble in the online space, signing up with Coursera, an online higher education venture started by two Stanford University professors, and offering a handful of business courses this fall. Meanwhile, Harvard University and Massachusetts Institute of Technology recently launched edX, a not-for-profit $60 million online learning initiative, and will begin offering classes on the platform this fall, along with the University of California at Berkeley.
For now it appears that many of the elite business schools are trying to get some skin in the game, as the pressure to have an online presence has increased with the early success of such ventures as Coursera, says Innosight's Horn.
"They saw this guy at Stanford get 150,000 enrollment in one course and are saying 'We better be doing something and better be following along because there could be something there,'" Horn says. "It seems like some of the schools are moving really fast because they feel like they have to do it, rather than making a big starting play."
Join the discussion on the Bloomberg Businessweek Business School Forum, visit us on Facebook, and follow @BWbschools on Twitter.
Before it's here, it's on the Bloomberg Terminal.
LEARN MORE