Authenticity: A Key to Management Education
Warren Bennis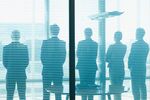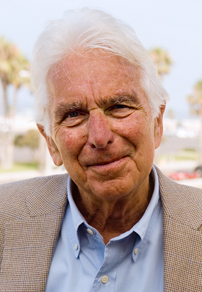 Writing this blog today, Aug. 3, 2012, excavated a memory almost seven decades old. It was my four-month training at Officer Candidate School (OCS) at Ft. Benning, Ga. In 120 days I would become a "shave-tail," a 2nd Lieutenant, Infantry, a "replacement officer," U.S. Army, headed for combat in Germany. It was 1944 and I was 19 and when my commanding officer pinned that gold-colored strip of brass on my epaulets, I felt like shouting, even more than the day of my bar mitzvah: "Today I am a Man!" For many years after, I would often refer to my Benning days as the "best education" I ever had. Now I know why. OCS exposed and prepared me for the future I would soon face; as close and proximate to the "actual" experience of leading an infantry platoon in southern Germany. If you define a good education as that which prepares you for your next step in life, Benning was as good as it gets.
I singled out Dean Nitin Nohria's initiatives at the Harvard Business School in my last blog post. I was totally unaware of the OCS connection. What seized my attention were the changes made to the traditional core curriculum with various forms of "field experiential" bustle, such as the unprecedented required course where the MBAs, working in teams of six to eight, create, organize, and manage the enterprises they invent.
It's time to return to the title (and theme) of this blog, which will recur many times in the future, "Authenticity: A Key to Management Education." Were I less heedful of academic proprieties, I would have titled it "The Key" rather than the timid "A Key." First, I must radically redefine that large trunk of a word, "authenticity," and show how essential it is to management education. From the OED to an ordinary pocket dictionary, the word is commonly defined as "real" or "actual" or "genuine." I can't imagine or want to count the number of times I've used and written that word casually, even recklessly, in the common way. For the last 18 months or so I've been obsessed with getting at its true meaning.
I'll try to explain with two examples that may strike many of you as either irrelevant or weird or both. The first took place in Milan around 10 years ago when my wife and I waited for about six hours under an unapologetically clammy Italian sun to see Leonardo da Vinci's The Last Supper. We were admitted in clumps of 25, restricted to 20 minutes, and then quickly ushered out. During our harried stay, the guards warned us not to sniffle or sneeze or make any other bodily noises. We were also told the museum would be closed next month for a long-needed cleaning and restoration.
The second example is one I've observed many times since my first visit to the Louvre in 1945: an unending circular queue of eager tourists wrapped around the building, most of them waiting to get a peak at the Mona Lisa.
Only recently have I begun to wonder about why, why we still do that and want to do that despite the fact that I own a DVD that's less smudgy than the Milan Last Supper. And I can damn well take my time and look at it anytime I want to. That goes for the Mona Lisa, too. Which made me think, more recently, why taking Paul Samuelson's Econ 101 in a hot classroom at MIT, the first semester of my doctoral work in 1959, would be infinitely better than a DVD series of his lectures. It would be "high definition" and would seamlessly edit out all of his spontaneities including his frightening questions.
These examples lead to my definition of authenticity: closeness to the source. It's the difference between "reading up" on something or taking a multiple-choice exam. Benning and the HBS field experiences are close to the source. In the July 30 New York Times, there was a Page One story about a radical change in how New York State will grant teachers a license to practice. The new tests will "de-emphasize tests and written essays in favor of a more demanding approach that requires aspiring teachers to prove themselves through lesson plans, homework assignments and videotaped instruction sessions." New York (and 25 other states) want to make sure that future teachers can demonstrate they can teach as well as know educational theory.
Redefining "authenticity" is what distinguishes management education—or any professional education—from purely academic disciplines. In B-schools we have two main sources we must be close to: the practice of management and the scientific or knowledge basis of that practice. Which makes life more complicated for any dean. I promised that I would feature the Kenan-Flagler Business School today, which I have deferred to the next issue. Partly as an apology to the dean but more as a segue to my next blog, Jim Dean told me: "During my four years as dean, my major strategic priority has been to ensure that our research makes a difference in business practice as well as within academic circles."
Stay tuned for an elaboration of the dean's important words.
Join the discussion on the Bloomberg Businessweek Business School Forum, visit us on Facebook, and follow @BWbschools on Twitter.