Passport to an MBA: IE Business School
by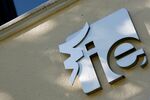 Passport to an MBA is an occasional series featuring interviews with MBA students from all over the world. The interviews were conducted at top business schools by Matt Symonds, chief editor of the business school website MBA50.com and a Getting In guest blogger.
If you thought the MBA was just for consultants and bankers, think again. Business schools strive to attract a diverse student body, not just in nationality and gender, but in academic background and professional experience. The liberal arts student or a professional with a background in retailing have much to offer to classroom discussions and case study analyses. But how should such nontraditional applicants communicate what they are going to bring to the MBA and how they are going to contribute to the learning environment?
With a degree in Spanish and international relations at Brown University, Susan Friedell was a teacher trainer for several years in Madrid for Middlebury College. Fellow student Will Davis studied English literature and history prior to working for Target, the large U.S. retailer.
Both wanted an MBA to fill the gaps in their knowledge, with subjects like financial accounting and quantitative analysis, and the chance to open up new career opportunities. Both chose IE Business School in Madrid.
What follows are edited excerpts from my interview with Friedell and Davis. Click for a video of the complete interview.
Why did you go back to school?
Davis: I wanted to explore entrepreneurship and see a new culture and the diversity that IE offers. This is one of the best opportunities you have to take an introspective look and figure out whether your assumptions are affirmed in an exciting way, looking at new industries and study cases in many different companies. It definitely opens up the world in a way you can't be ready for.
Friedell: I had reached a point in my teaching career that I wasn't going to be making much more progress, and I wanted to take a different path toward a different role in the education field. It seemed like business school would be a good opportunity to meet new people with different backgrounds and experiences and be exposed to new ideas in this aspect of education or publishing or in a multinational corporation.
Is what you are learning in the classroom applicable anywhere in the world?
Davis: One of the trends is the connectedness of everything that is happening—what is on the front pages in Europe is mirrored in the U.S. at this point. There is nothing about a business school experience that is decidedly European—it just happens to be in Madrid. The culture and the European piece comes when you step outside of the classroom.
Do you have any advice for applying?
Friedell: It is important to visit the school and get a sense of the city, especially if it is not in your home country. Talk to as many people as possible, both within the institution and outside.
Davis: Understand what you are going to bring and how that might be different. B-school legitimately values the diversity, so don't be shy about having a background that is not necessarily in consulting or banking. Think real hard about your brand and how you are going to communicate what that is, and how you are going to contribute to the class. Let the business school decide whether that's the kind of background that is going to be different and contribute and build up the learning environment.
Join the discussion on the Bloomberg Businessweek Business School Forum, visit us on Facebook, and follow @BWbschools on Twitter.
Before it's here, it's on the Bloomberg Terminal.
LEARN MORE