China's Service Sector Cools; More Stimulus Possible
By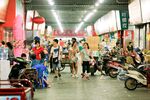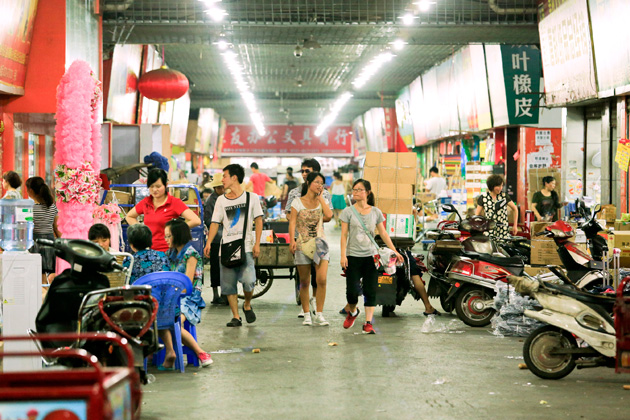 Will China's cooling service economy follow the flagging manufacturing sector and further drag on a slowing economy? That's what an official index released today suggests could happen, even as China grew just 7.6 percent in the second quarter, its slowest pace in three years.
The official nonmanufacturing index, based on a survey of about 1,200 companies in 27 industries including telecommunications, transportation, and construction, slipped to 55.6 from 56.7 in July, the National Bureau of Statistics and the China Federation of Logistics and Purchasing announced Aug. 3.
A separate, privately run index, released by HSBC and Markit Economics, showed a slight improvement, with its reading edging up from 52.3 to 53.1 in July. Readings above 50 indicate expansion. Service industries now make up about 43 percent of China's economy, compared with 90 percent in the U.S. Beijing hopes to grow the service contribution to 47 percent by 2015.
"China's Politburo has decided to boost domestic demand in the second half of this year by improving people's spending power," said Cai Jin, a vice chairman with the logistics and purchasing federation, in a statement today. "That will help service industries maintain stable and fast growth," he added hopefully. "To secure growth and employment, Beijing still needs to step up policy easing and fast falling inflation allows them to do so," Qu Hongbin, Hong Kong-based chief China economist for HSBC, said in a separate statement.
The mixed message from China's service sector follows a poor showing from China's manufacturers earlier in the week. On Aug. 1, the purchasing managers index, also released by the logistics and purchasing federation and China's statistics bureau, dropped to 50.1, its lowest level in eight months. Exporters are being hit by the still dismal state of the global economy, while manufacturers also face flagging demand as growth slows at home. "Downward pressure still exists," Cai Jin warned on Aug. 1.
The separate private survey, by HSBC and Markit, also released on Aug. 1, showed manufacturing contracting for a ninth month, although at a slower pace than in June. "Concern is growing about unemployment as company profits are shrinking," says Dewen Wang, an economist with the World Bank in Beijing.
Meanwhile, Chinese officials continue to add to recently adopted stimulus measures. China's central bank has cut benchmark interest rates twice within a month, on June 7 and July 5, and has reduced bank reserve requirements three times since last November. Earlier this spring, China's state planning agency boosted infrastructure spending, by green-lighting steel expansion projects, new water improvement projects, and new airports.
Now a number of local governments have recently announced their own stimulus projects. All told, they tally up to as much as 4 trillion yuan ($628 billion), according to local media reports, and will include tax cuts, consumption subsidies, and infrastructure investment, says London-based Capital Economics in a report released Aug. 3. The eastern cities of Nanjing, Jiangsu, and Ningbo, Zhejiang, as well as southwestern China's Changsha, Hunan, have all announced local stimulus packages, and Beijing and Guizhou province are likely to do so soon, says Capital Economics.
"Local governments across China have unveiled a series of stimulus plans, echoing the recent message from top authorities of the need to ensure strong growth. More stimulus plans are likely to follow soon," say economists Qinwei Wang and Gareth Leather, both in London with Capital Economics. Still, the measures are likely to have limited impact, given the several years' duration for their completion. Also an issue: Further stimulus spending is likely to move China even further from leaders' goal of rebalancing toward a consumption-based economy. That makes the central government loath to rely too much on investment this time around—even as they know it is the easiest way, in the short term, to boost growth.
However, as the Capital Economics report notes, the 2008-09 stimulus program "aggravated domestic imbalances in the economy," leaving investment's share of gross domestic product close to 50 percent, one of the highest levels ever recorded for a major economy during peacetime." There's also the matter of whether commercial banks will lend much for any new stimulus campaign, given fears that nonperforming loans from the last such program could rise sharply, Wang and Leather warn.